© RawData
About RawData
Founders: Albert Duaigües
Founded in: 2018
Employees: 16
Money raised: €450,000 euro in investments, €100,000 from sponsoring
Ultimate goal: Helping farmers and agricultural workers develop better agriculture
Climate change is making it increasingly difficult for farmers to predict their harvest. The Spanish start-up RawData maps data from agricultural areas and uses AI to make predictions. One of its founders, Albert Duaigües, tells us more about it.
What does RawData do?
"We map out data from agricultural areas. Consider a field full of crops. We do this by using satellite images, for example. Our AI then calculates what the harvest will be like. This allows raw materials to be used more efficiently. In my opinion, the agricultural sector is the most complicated of all sectors. There are so many variables you have to manage. One example: you need to know what diseases are starting to appear among the crops and where. If you don't control these and other variables, then every year it's a surprise what the harvest will turn out like. You don't know how much you will harvest, you don't know when the crops will be ready to harvest and so on. Thanks to RawData, farmers have more insight and control. This means that they are not dependent on their past experiences or how they did it five years ago."
Also interesting: Weather stations and app for farmers deliver convenience and improved forecasting
Why is this important?
"One major aspect is climate change. The seasons change every year. As a farmer, you don't know how the next season will turn out. When you have data and AI at your disposal, you can make better choices. Consequently, farmers lose a lot less money and it also helps bring more products to the market. We are based in Spain. Here, a lot of farmers suffer from drought, which invariably makes products like olive oil and wine more expensive. Every choice the farmer makes is important. Whether it concerns irrigation, the use of manure or other products, each choice has an influence on the harvest. So, it's not only important for the sector, but also for society. Everyone wants to be able to keep eating."
Where did this idea come from?
"The idea originated during my master's in Executive and Big Data Science. That's where I met co-founder David Olmo Pérez. We both grew up in farming families and because of that, we quickly figured out that there were opportunities to apply AI in the agricultural sector. We used the last project of the master's to find out what added value we could offer."
What are your plans for the future?
"We want to work on a more international level. Although we have some customers in Mexico, Chile and Turkey, about 95 percent come from Spain. We currently have about 60 paying customers. These are not the farmers themselves, but the companies that are directly involved with these farmers. Around 10,000 farmers use our product. Our ultimate goal is to offer high-tech solutions for the agricultural sector all over the world."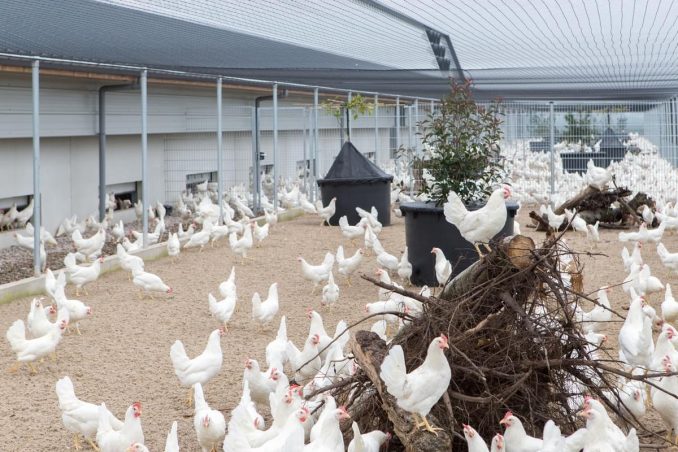 Be sure to read other instalments in this series.
Each day, Innovation Origins puts a start-up in the spotlight. Read them all here.