© Titusurya / FreePik / EchoEternal / the Noun Project
We were able to experience the enormous devastation in the village of Leersum after the fall wind with intense aerial footage taken by a drone. At sporting events, drone footage is used to enrich the experience with an overview. More and more technology is emerging that will use the airspace as the third dimension of our environment in a much more intense way than aviation has done for years.
New urban air mobility is not about kilometers high in the sky, but about the first few hundred meters above us. Where is this going? One thing is certain: our appetite for online ordering and the increase in congestion in large agglomerations are causing very rapid developments in the use of space just above our heads. Both for the transport of goods and that of people.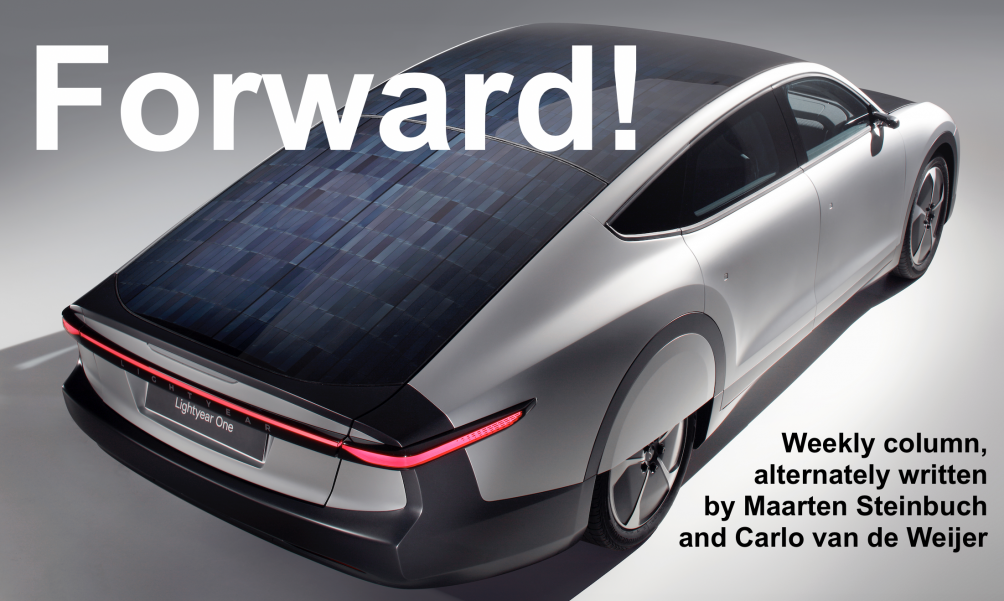 We've talked about this topic before in this column. Taxidrones and vertically ascending electric aircraft, parcel drones, flying cars: they have been science fiction dreams in comics, books, and movies for decades. Will it remain a dream or will it really come to pass?
The American Aviation Authority (FAA) recently announced that it will invest over $100 million in unmanned aviation next year.
There is still a lot of work to be done, especially in terms of regulations and air traffic control. There are many start-ups and renowned aircraft manufacturers investing research and development money in this new segment. Our own Dutch PAL-V electric flying car is on the eve of certification for flying. Last year, certification for driving was achieved.
What is still unexplored is the adaptation of urban development to accommodate all new air mobility. For example, we don't want a taxidrone drop-off point on every street corner, because the dust and noise pollution will not be acceptable. From rooftop to rooftop is already a much more appealing solution.
The European aviation authority EASA is busy working on European agreements on small and lightweight drones, but transport of heavier packages and passenger transport require that much tougher conditions be imposed on the device and the pilot, so that will take some time. Still, EASA thinks the first commercial drone taxi flights will emerge as early as 2024.
The process of electrification continues everywhere, and by combining it with smart technology, other modes of transport are now becoming better for the environment and our wallets. It requires a reorientation of the future design of our transportation systems in conjunction with urban development. It requires a broader, holistic view, much like the overall view that drone images of a village or a sporting event can offer.
Maarten Steinbuch and Carlo van de Weijer are alternately writing this weekly column, originally published (in Dutch) in FD. Did you like it? There's more to enjoy: a book with a selection of these columns has just been published by 24U and distributed by Lecturis.