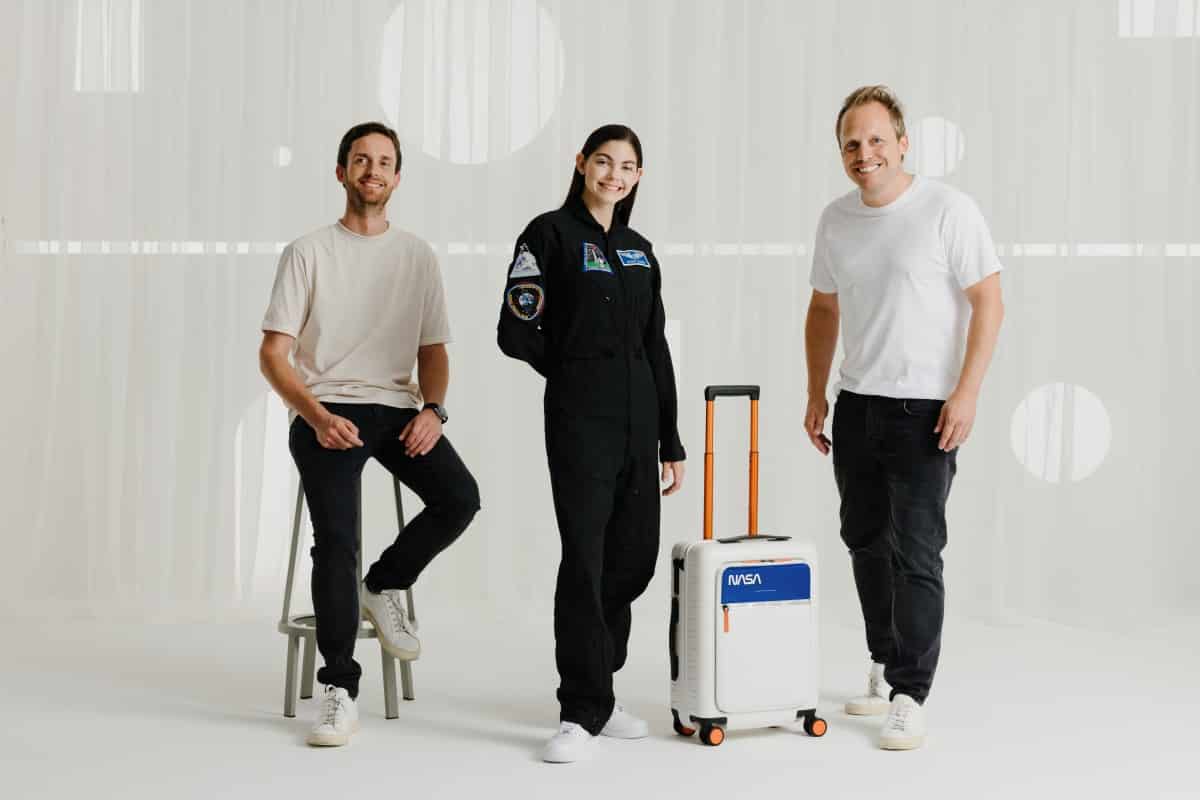 © Horizn Studios
Fifty years ago, almost to the day, on July 20, 1969, Neil Armstrong became the first man to step onto the moon. Since then, NASA has had six more manned lunar missions, of which the last one took place on 14 December 2013. Thanks to companies such as Elon Musk's SpaceX, Richard Branson's Virgin Galactic, and dozens of other projects, space voyages will be possible in the not too distant future, also for non-professional astronauts. Just in time for the anniversary of the first manned moon landing, Berlin-based Horizn Studios presents the world's first luggage for space travelers.
"Fifty years after the moon landing, private space travel is no longer science fiction. A new era of travel requires new ways of thinking and innovation – on a galactic level. Together with Alyssa Carson, we are pleased to make our first contribution to the realm of space travel – and thereby get one step closer to the space generation." Stefan Holwe, Founder of Horizn Studios
The company has designed futuristic luggage specially designed for space travel together with 'Blueberry' Alyssa Carson, who wants to go down in history as the first person on Mars. "Horizn ONE is a pioneering luggage research project with high-tech materials and numerous functions which are designed to make space travel as comfortable as possible in extreme conditions such as weightlessness and confined space," the inventors say. Since weight is even more important in space travel than in everyday air travel, saving weight is, of course, a key point.  Horizn ONE is set to score not just in that area.
Multi-talented and lightweight
With a graphene-enhanced carbon-fiber structure, Horizn ONE will be more flexible, more robust, and lighter than any previously developed luggage and will weigh no more than 900 grams. In addition, an electromagnetic base will allow it to be secured to the floor or walls of the spacecraft for easy access in zero gravity. Thanks to the integrated shoulder straps, the Space Case is not only able to be used as a suitcase but can also be carried as a backpack. Integrated graphene supercapacitors and an inductive charging field allow for highly efficient energy storage and wireless charging of electronic devices.
The all-rounder also features an inbuilt smart screen that allows travelers to stay in touch with their friends and families back on Earth. Experience shows that not only weight but also space plays a role when it comes to travel. That's why Horizn ONE has a vacuum function that compresses luggage to save as much room as possible. On top of that, a silver ion-enhanced compartment provides a bacteriostatic feature which neutralizes germs and odor on clothes. When empty, the luggage bag can be folded flat for easy storage.
All in all, a team of ten engineers and designers from Horizn Studios was involved in the development of the luggage for the space generation. The main question was how luggage would need to be designed for use in extreme conditions such as weightlessness and confined spaces. "Commercial space travel is already a reality and will be on the increase in the coming years. It was fascinating to work with the Horizn Studios team in finding out how luggage could be designed for space travelers," explains Alyssa Carson, at 18 the world's youngest astronaut. "My generation is closer than ever to space travel, and I've been dreaming of becoming an astronaut since I was three years old. I loved working on something that will inspire the next generation of travelers to push their boundaries."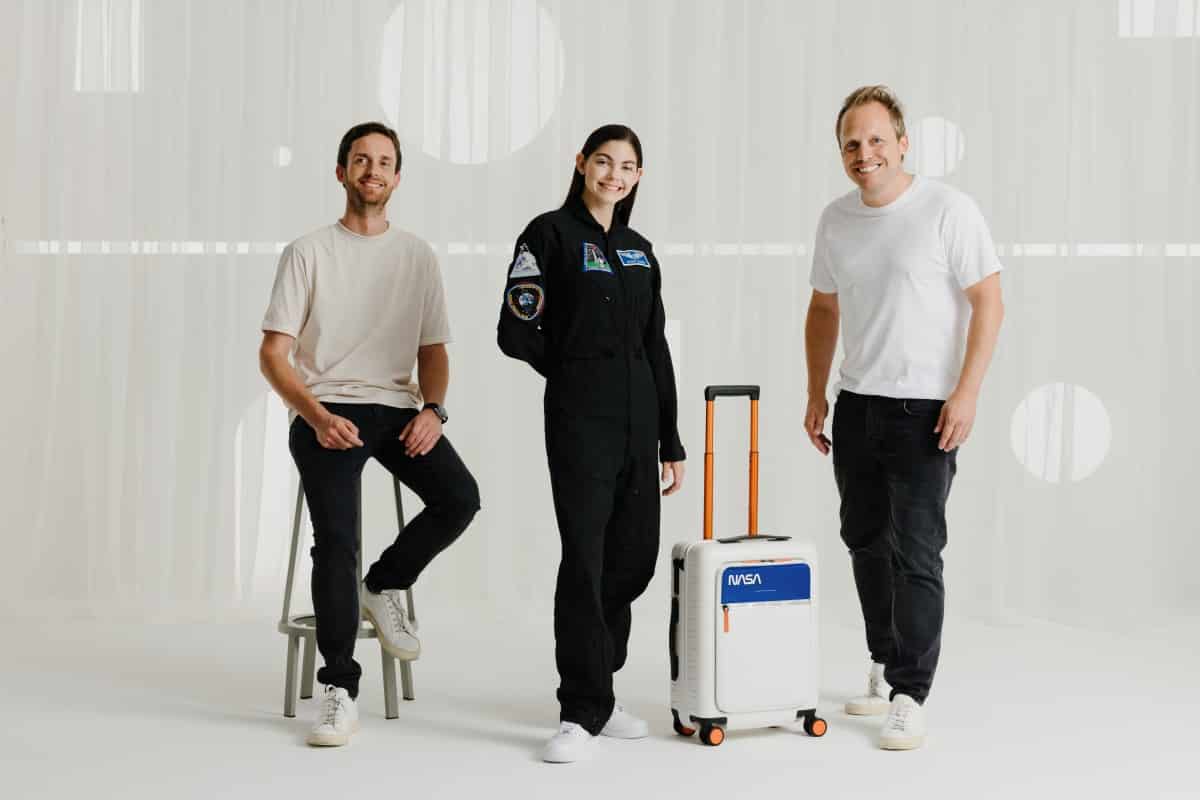 Space know-how
In order to help develop the design research project, Alyssa Carson has contributed her expert knowledge that she has gained through her training. The young American from Hammond, Louisiana, had attended seven space camps and three space academies by the time since she was 14. In 2016, she was accepted as the youngest ever candidate into the Advanced PoSSUM Academy (Advanced Polar Suborbital Science in the Upper Mesosphere), where she completed intensive training in microgravity, decompression, underwater survival, and space suit handling, officially certifying her for suborbital space travel.
Plans for The Horizn ONE design research project are to turn it all  into reality by 2030, but of course, that will not be cheap. This "luggage of the future", which will be opened and locked biometrically with fingerprint recognition, will cost an impressive 45,000 euros. In comparison: Elon Musk estimates the ticket prices for a flight to Mars – perhaps even with a return flight – to be 100,000 to 200,000 US dollars. A bargain compared to NASA's flights to the ISS where a ticket costs around 58 million dollars …
HERE are more articles on the subject of space
Support us!
Innovation Origins is an independent news platform that has an unconventional revenue model. We are sponsored by companies that support our mission: to spread the story of innovation. Read more.
At Innovation Origins, you can always read our articles for free. We want to keep it that way. Have you enjoyed our articles so much that you want support our mission? Then use the button below:
Donate
Doneer