Stilride's e-scooter
About Stilride
Founders: Jonas Nyvang and Tue Beijer
Founded in: 2020
Employees: 12
Money raised: -
Ultimate goal: To pioneer a greener future through their technology and products and to have a sustainable company that designs and makes things that people like.
Stilride has developed an electric scooter that is really something completely different – it is sustainable. The design is a mix of retro and futuristic shapes. And it is built using the age-old Japanese paper folding technique, origami. But then using steel. Jonas Nyvang is the co-founder and CEO of Stilride. In this instalment of start-up of the day, he tells us more about Stilride and its journey.
How did the idea come about?
"It's a work collaboration between me and Tue, the other co-founder. But originally, the idea of folding steel came from him tinkering about with paper. He started constructing different projects using the technique of folding and found that when you fold the metal, it creates a very strong structure.
Then we started exploring how to fold steel into complex geometries and through that, we developed the first alpha software. It enabled us to go from 2D to 3D and 3D to 2D in an effective way and create interesting and strong constructions.
Folding is nothing new because if you look at a flower it unfolds itself very naturally. I mean, nature has been doing this folding process forever. What we are talking about is like dancing with these metals rather than forcing them to be something. But this has not been explored that much by manufacturing and industries."
How did you come up with the design of the scooter?
"The design is actually a creation of my co-founder. He designed his first electric scooter in 1993 when he was just 19. This was almost 30 years ago and if you see that scooter, it's like the current design but much more retro. The design has always been present in his mind and I think it looks retro-futuristic. When I talk about it, I usually say that I am helping him realize his dream. It's been on his mind for 30 years now."
What does Stilride mean?
"It's a play on words. Stil means style in Swedish but it's also very similar to steel in the way it sounds. So, it's a rhyme. We want to arrive in style. And that's what it stands for."
What kind of difficulties did you face along the way?
"I think it was getting people to believe in us. It was a lot of work to get the research project up and running. We also had some difficulties during corona when it came to resources, people being sick, and having the project postponed. So, we didn't have the prototype ready when we should have had. I think we were a couple of months late with the first prototype.
However, when we released the prototype, it went totally wild on the Internet. There were heaps of articles from all over the world about us. That made us have the confidence to ask investors for funding. This took us to prototype two and got us a new round of investment. Now we're getting ready for production and launching this fall. It's been quite a nice ride so far. Even though many bad things happened in the background with Covid and the Ukrainian war. We've been pretty lucky I think as we haven't had so many problems with finances so far."
How are you different from other e-scooters?
"Other than the design being really different, driving it is going to be a very nice experience. It will be very sustainable. The bodywork and its distinctive aesthetic require fewer raw materials and so labor costs are less. The ride experience, design, and sustainability are factors that we took into account for this piece. The scooter is designed for everyone and we hope it can be an accessible entry point to the world of scooters and motorcycles for those who have an eye for style and a love of nature. We don't know what's going to be out there when we launch but we've done a lot of research and there's no scooter on the market that looks like like ours in terms of design."
Where do you see yourself in 5 years?
"I hope and believe that we're still developing and folding things such as flat sheet metal, and that we have a global presence with our products and services and that we have a lot of employees pioneering the technology and making the world a sustainable place."
E-scooters will have a distinctive, universal sound to alert road users
British experts are working to ensure that pedestrians can immediately detect when an e-scooter is approaching.
Can you also do other projects with folding metal?
"We just did a case study now to show the potential of our technology on a bridge in Stockholm, called the Golden Bridge. It was manufactured in China and transported in one piece to Stockholm. We did compare that to what it would have cost and what the climate impact would have been if we had manufactured it with our technology on site with a Swedish team. The result was that there would have been much less of an impact on the climate."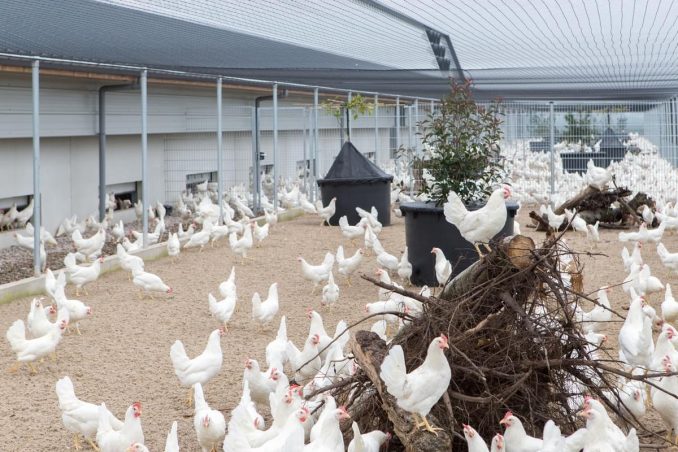 Be sure to read other instalments in this series.
Each day, Innovation Origins puts a start-up in the spotlight. Read them all here.