®SketchAR
Learning how to draw has never been easier nor as interesting. The innovative mobile app SketchAR does this by using augmented reality, machine learning and neural networks. It is the first assistant powered by AI for drawing using augmented reality.
The best part about the Lithuanian start-up is that you can draw on paper, and you can also draw on walls, which allows you to make your own awesome murals. So, the app can put virtual images on a paper or a wall in order to let you trace drawings from your phone.
But, how does it work?
Just hold up your phone and watch as virtual images appear across your surroundings. The app will work better on A4/A5 sizes of paper. However, you can also put any image on a wall and subsequently trace it. Please not that in order to paint on a wall, you need to use smartphones with ARKit and ARCore.
Of course, augmented reality glasses, or a mix of these, are the best way to draw without limits and it's then that true synergy is able to take place when you combine various things such as art and technology.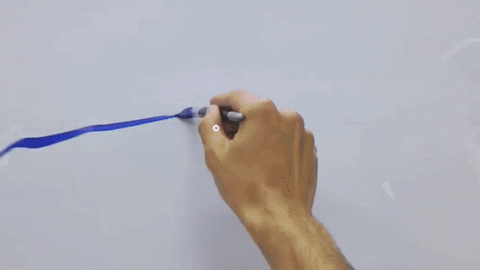 Innovation Origins had a brief interview with founder, CEO, and mural artist Andrey Drobitko.
How did you come up with the idea for SketchAR? 
The initial idea was for a tool for artists like myself; a convenient and straightforward method for tracing sketches onto a large surface. Later we discovered that for those who are looking into acquiring new life skills – 'learning to draw' is one of the most frequently searched items on the internet.
Do you think that there are many start-ups tackling the same issue?
We don't think so. We know that we are the only app in this domain, because of the technology we developed which works on flat, blank surfaces.
What makes SketchAR different from other similar start-ups? 
We understand two spheres in depth: art and tech. The second thing is our Marker-less CV-tracking of flat surfaces powered by machine learning and neural networks. We analyzed hundreds of thousand of videos from our users (with their permission) when we we built up our CV core. The ideas was to 'see' different types of surfaces, hands, paper, and their structure.
And as I said, there is no other app which teaches drawing using AR, and which does not use markers (like QR codes).
How would you describe your technology?
Using augmented reality is the most straightforward way to take a first step. The first line you draw will lead to endless possibilities for you.
Did you create the technology used in SketchAR?
Yes. Since 2016 we focused only on how to make the camera understand such complex surfaces like a blank piece of paper or a wall.
What has been the biggest obstacle that you have had to overcome during the whole SketchAR process? 
' The fear of blank paper' is not a fear just our users have, but one of the fundamental problems for computer optics. There was no solution when we started. We had to create that ourselves. Even software like ARKit or ARCore cannot work with this. We spent more than three years just focusing on this issue.
Was there a moment when you thought of giving up?
I never think about giving up. It's just rock'n'roll.
What has been the most gratifying moment?
Every time I see users who create something with SketchAR, I feel proud of our product and our team. The whole product is all about a new era of art, education, creative, etc. Every day is an adventure.
And the second moment was when we won the most prestigious award for digital products – the Webby Awards. SketchAR won the Best Use of Augmented Reality Product of the Year Award 2018.
What can we expect from the coming year/years?
We expect billions of dollars, Lamborghini, and a yacht 100m long (just joking). Actually, we are busy with developing something really amazing. You will get to see it in time.
Within the next 5 years we will be the leading virtual assistant for creativity, highly personalized; and SketchAR will be the most powerful CV-tech when it comes to that environment.
Who is the SketchAR customer? 
Novices in art, mainly those between 20 and 35 years old. They are people who have always wanted to get into drawing but never did.
Can you tell me a bit about the feedback you've gotten?
Most of the feedback, of course, is how people want to use SketchAR with the AR-glasses. But not everyone has a smartphone yet. So when AR glasses are on the mass market, we will have the most personalized assistant, because of the data collection that is already being used in smartphones.
Why the focus on drawing? 
Because our passion is art and tech. Also, I am a pretty famous mural artist.