© Titusurya / FreePik
In the climate debate, I really only see three scenarios for escaping a dystopian end of humanity. The first is to just hope for the best and continue with the dangerous chemical experimentation with the atmosphere, adapting ourselves on the go.
Dangerous chemical experiments can turn out quite well, although if things go wrong, you are often too late to intervene.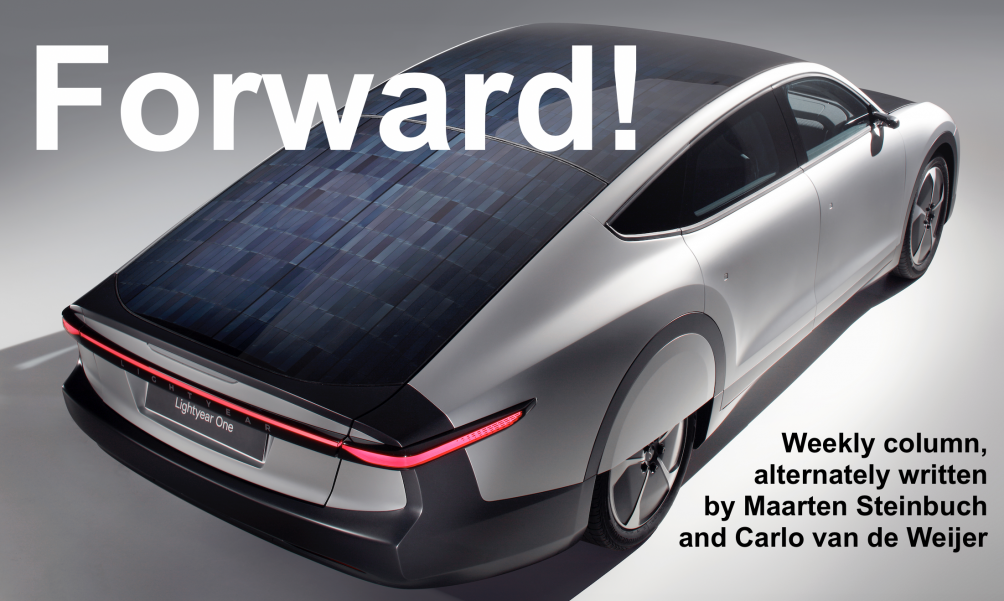 A second and often suggested option is to start drastically moderating. But consuming less rarely works unless a better alternative is available. For example, I have started to drastically reduce my consumption of CDs, celluloid film, and encyclopedias. Consuming less creates false hope and is almost by definition a partial solution.
In addition, I find it quite elitist, because it usually comes down to prohibiting others from taking a step forward: "Let's not fly four times a year, but only twice. The more than 80% of the world's population who have never flown should not start flying".
This leaves the third and most viable option of innovating our way out of the impending misery as quickly as possible, towards a fully sustainable world. Because everything that is not sustainable will sooner or later stop. That implicitly means a fossil-fuel-free future. Which, in turn, largely boils down to electrification. Because almost all renewable energy options for the future will become available in the form of electricity. In this regard, I expect that due to huge price reductions, solar energy will take the lead in the coming decades.
The subtlest way to use solar energy for mobility is to place solar panels directly on the vehicle, as Dutch student teams have been successfully demonstrating for years now during the World Solar Challenge. Next year, the first production cars from Lightyear with solar cells will hit the road.
But it turns out that most electric cars in the Netherlands are already partially powered by solar energy. A recently published report from the Netherlands Enterprise Agency (Rijksdienst Voor Ondernemend Nederland) shows that as many as three-quarters of the people with an electric car have solar cells on their roof at home. Because of the decreasing reimbursement for feeding back to the grid, it is becoming increasingly attractive to store excess energy directly in your car. The synergy between an electric car and solar cells on your roof will only increase if, in the future, cars can feed their stored energy back to the TV, washing machine, or air conditioning so that for example you can live on the sun at night.
That 'living on the sun' also happens to be the theme of the new batch of Solar Team Eindhoven students, which has set itself the goal for this year to drive to the southernmost tip of Europe in a solar-powered camper. If all goes well, the team with the Sustainable House On Wheels will be halfway to Spain by the time you read this column. Their progress can be followed at Solar Team Eindhoven or their Instagram account. Nice for a little holiday feeling from the sunny sustainable future.
Maarten Steinbuch and Carlo van de Weijer are alternately writing this weekly column, originally published (in Dutch) in FD. Did you like it? There's more to enjoy: a book with a selection of these columns has just been published by 24U and distributed by Lecturis.