© Airbus
The ESA (European Space Agency) wants to generate solar energy in space and transmit it as microwaves to locations on Earth. This can be achieved using existing techniques. These only need to be improved as part of the SOLARIS initiative to make this space project possible. The proposal was presented today (Nov. 23) at the ESA Council at Ministerial level.
The solar energy system in space comprises several satellites that harness and convert sunlight into energy 24 hours a day. This is then beamed via microwaves to stations on the ground and converted back into energy. With this, ESA hopes to make a major contribution to mitigating the effects of climate change.
The technologies to make this space system possible already exist. They just cannot yet be mobilized on the scale needed to make the space system a reality. The SOLARIS Initiative is a proposal to further develop these technologies to the point where this is feasible. The program will begin in 2023. By 2025, the researchers expect to have developed this technology to the point where the project can begin.
The SOLARIS initiative is in effect a complementary proposal to plans that are already in place, according to Sanjay Vijendran. He works at ESA as a team leader on the strategy for future Mars missions. For the past two years, he has also been working on plans involving the generation of solar energy in space.
"A number of people at ESA have been exploring what else we could do in space to mitigate the effects of climate change. This is sort of a complementary initiative that we started as a way to raise awareness of the issue and seek funding for research into and development of solar energy from space."
Wy we write on this topic:

it is only generated during the day, if the weather cooperates. With this initiative, ESA hopes to ultimately be able to generate solar energy 24/7 in space. Then to send it to places on Earth where energy is needed most. A sustainable and climate-friendly solution that might well be possible as early as 20 years from now. Which is why editor Wesley Klop has written this article.
Financial feasibility
ESA already has the know-how to convert sunlight into microwaves that can be converted on Earth back into energy. "The challenge lies in the sheer scale of the solar energy system. We need much more energy capacity. We also need to assemble the systems in space. Only then will we be able to build them large enough to capture enough sunlight. It is a massive engineering task."
The ESA had already researched solar energy generated from space 15 years ago, but it proved financially unfeasible at the time. This was mainly down to the expensive hardware. Launches back then were also substantially more expensive. This has changed over the past decade. Reusable rockets have now been developed and satellites can be built on an industrial scale. Vijendran: "Therefore, we think that now is the time to look again at whether this solar energy system can be accomplished. Preferably in the next 15 to 20 years, so that it can advance the energy transition. I have always believed that we can do this, as long as we invest in the technologies that are needed."
So in early 2022, ESA commissioned two cost-benefit analyses from two independent consultancies to see if the project was financially feasible. Vijendran: "This revealed that you can reduce costs considerably compared to previous studies that looked at solar energy from space. This is possible if you design an installation that is made up of a lot of the same parts. That way, you can produce it on an industrial scale and then launch it into orbit with reusable rockets to assemble it in space." According to the analyses, solar energy from space could be supplied to European households and businesses with a competitive energy price as early as 2040.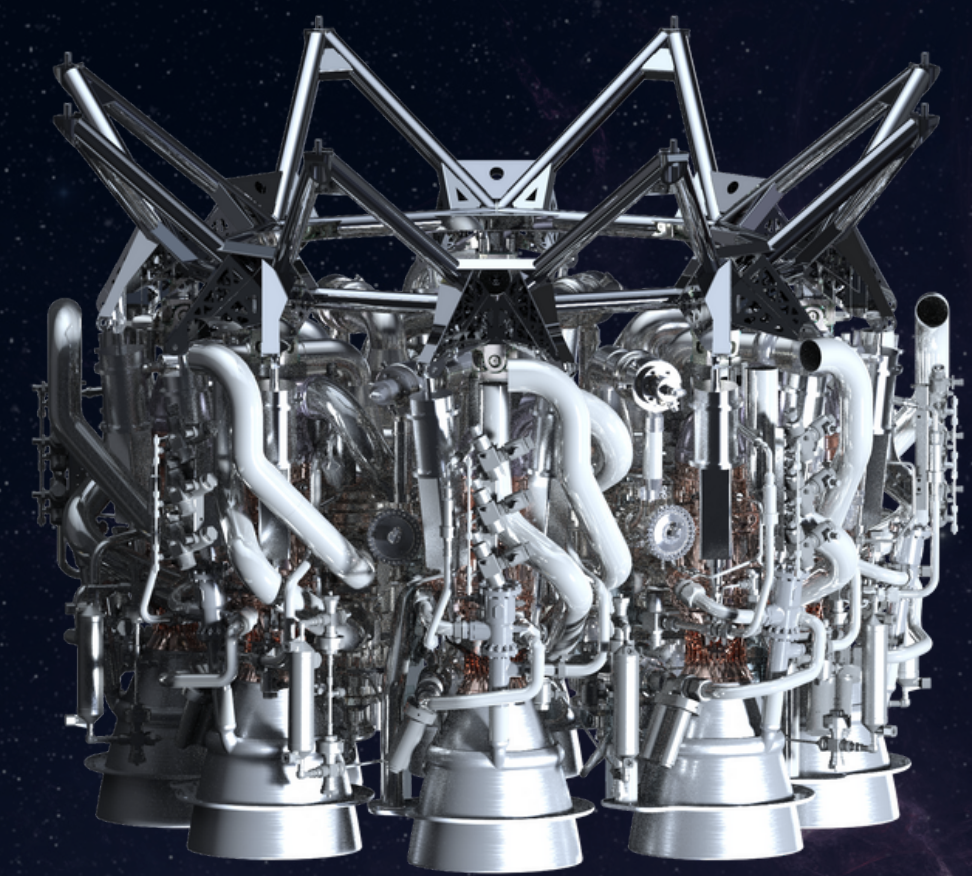 Rocket Factory Augsburg adds pinch of sustainability to space exploration – Innovation Origins
Rocket Factory Augsburg wants its RFA ONE rocket launcher to make it possible to put several satellites into low orbit aound the earth at the same time.
Innovation
Before the space project is anywhere near financially feasible, plenty of innovation is still needed. "We mainly have to make it economically feasible by upgrading the technology," Vijendran explains. " We especially want to try to maximize the amount of energy we can get on the ground, because that's what you're going to make money off of in the end. Theoretically, we think we will be able to increase it significantly. We need to invest now to demonstrate that it can actually be done. That is what the SOLARIS initiative boils down to."
One of these technologies involves converting electricity into radio frequency radiation. "Actually, we've basically been doing this for more than 60 years with telecommunications satellites, but we want to use it for energy beams," Vijendran goes on to say. "The solid-state-power-electrifier can do that, but it has a very low efficiency levels. About 50 percent, if you look at the energy coming in and going out. We think we can get this up to 75 to 80 percent."
With other technologies, the biggest challenge is really about driving down costs. Take, for example, the solar cells that we use in space. Those are much more efficient than the variants used here on Earth. "Our solar cells convert energy very efficiently. This is because they are extremely expensive and are designed to give the very best performance. We are trying to build large structures with lots of solar panels, so in this case, we have to focus more on keeping costs down than on increasing efficiency levels. Although it would be helpful if we could do both."
HighTechXL launches ESA space technology on the market – Innovation Origins
On behalf of the European Space Agency( ESA), the Eindhoven-based company HighTechXL is to market space technology which have been developed within the ESA. In … Continued
Demonstration
One of the technologies needed for the solar energy system was showcased recently at an Airbus congress. Through microwaves, green energy was "transmitted" from point A to point B, which respectively represented space and earth. A distance of 36 meters separated the two points. The energy received was used to power a refrigerator. This is how the first ever (non-alcoholic) beer was cooled with wireless energy. In addition, the lights of a model city were turned on and green hydrogen was made by splitting water particles.
"The demonstration was intended primarily to show decision makers that we have this important technology at our disposal to make solar energy from space a reality. We wanted to show that it was no longer science fiction, but that solar energy from space is possible within the next 20 years."