Photo credit: Anna Hoogland
About Omnia Modelling
Founders: Adil Ayi and Marwan el Morabet
Founded in: March, 2021
Employees: 4
Money raised: None
Ultimate goal: To make the campus of the future a reality using sensors and human simulations.
Students and office workers share the same problem: their workspaces are getting too crowded. One solution is to keep building – but why not try and utilize the space we already have?  The Dutch start-up, Omnia Modelling, are using simulated human behavior to help maximize real estate use. Their algorithms are helping offices and campuses to reopen safely after the pandemic.
They are also using sensors to keep crowds at a minimum on university campuses and even help students find the nearest exit in an emergency. It means no more guessing if a library is full and an end to double-booked classrooms. Co-founder Adil Ayi explains why using human simulation models are the new way to effectively manage space in today's edition of Start-up of the day.
Could you briefly explain what this is and why we need human simulations in buildings?
"Companies are reopening their buildings and have to make some decisions: Namely, how many people can be in the office, where is everyone going to sit, and where are they going to hang stickers to direct traffic. It's difficult for office managers to consider all the different variables when it comes to opening an office safely. Similarly, on a campus, there is a mismatch between trying to open safely and manage the real estate effectively after the pandemic.
What we've done is created a tool that can simulate human behavior. We take a floor plan and analyze it based on areas staff frequent throughout the day. We also use sensors to understand the usual pathways people take. With this data, we create an optimal reopening plan based on the safety guidelines put out by the Dutch government."
What is simulated human behavior?
"Human simulation, for us, means representing human behavior in physical spaces. We aren't looking at characteristics of people. It is simply where are people going – and when. Essentially, what we do is make an agenda of a person. We determine the places they must be (for example, meetings or class) and the places they might be (a toilet or the coffee machine). We also factor in less-predictable actions, like if a person is going to be late. Our simulation assumes someone will take the path of least resistance to each of these areas and then we run that simulation over and over to determine where crowded areas will be and what capacity should be within a given space."
How did you come up with this idea? What struggles have you faced so far?
"I was born and raised in Amsterdam and did my masters at TU Delft. I was always interested in simulations and my co-founder, Marwan el Morabet, is a data scientist. As students and researchers, we wanted to figure out a way to reopen the campus safely. Students didn't want to stay home anymore. Some people even had psychological issues from being stuck inside too much. We saw reopening the campus as soon as possible as vital to student life.
From there, we built on this idea and decided to tackle the more short-term problem of offices reopening. When we started Omnia, we found our biggest barrier to entry was establishing ourselves as credible people. We were just two guys pitching office managers and telling them we could reopen their offices safely. By completing projects on campuses and connecting ourselves with these larger institutions, we've been able to find success."
I'd like to think the pandemic ends one day. What happens to Omnia then?
"We want to shift away from Corona to a larger and more ubiquitous problem. I read an article recently that said campuses are only becoming busier while real estate is staying the same. There is also a friction between students and campus managers right now. The students can't find a quiet place to sit and the managers don't know what is happening on campus. They have no tool to communicate with one another.
We are now creating an app that will allow students and managers to see what's happening on campus in real time. This is done using sensors – they are little white boxes that measure people walking in and out of rooms. As students, we would have to Whatsapp friends to figure out if the library was busy or if there were rooms available for group projects. This tool would show an overview of campus so people can just go where it isn't busy. It will also allow campus managers to create alerts for students and staff, so people know where not to go and the best path to take in an emergency.
We have also been in touch with hospitals during the pandemic on using our tool to create the optimal path to any intensive care unit. For now, though, our focus is on university campuses."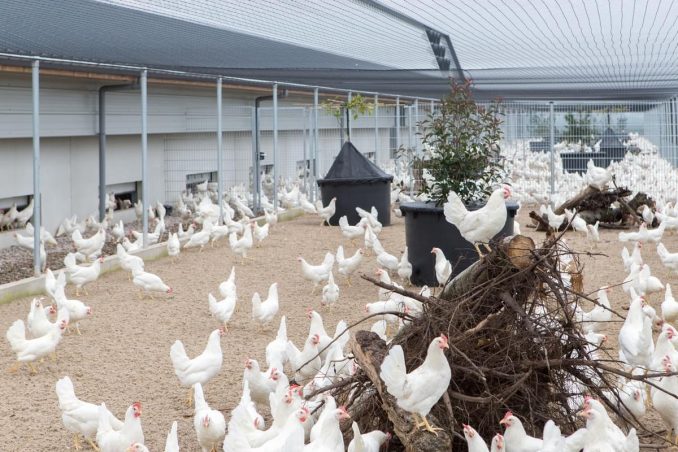 Be sure to read other instalments in this series.
Each day, Innovation Origins puts a start-up in the spotlight. Read them all here.