About Shore Systems
Founders: Frederik Hogenbosch, Ralph Krook, Victor Sonneveld & Thom van den Homberg
Founded in: 2020
Employees: 5 en twee stagiairs
Money raised: 200,000 euros (European) subsidies
Ultimate goal: Inspections of industrial assets across all sectors are transforming to become greener, safer and ultimately autonomous.
Wind farms are a green means for generating energy, but the inspection of these wind turbines is still a task that is environmentally polluting. This must and can be done differently, according to the Delft-based Shore Systems. With a team of five people, they build drones that inspect offshore wind turbines. In this instalment of Start-up of the day, Thom van den Homberg, business developer at Shore Systems, has the floor. 
You want to offer a sustainable alternative for wind farm inspections?
"If a wind turbine needs to be inspected right now, that calls for a boat and a lot of staff. That kind of boat uses a lot of diesel which in turn produces a lot of emissions. The weather conditions also have to be good so that the crew can venture out on the open water. You want it to be safe for the crew to go out on the water. If the weather isn't good, then such an inspection has to be postponed. That also invariably costs loads of money. The drone skips this step and does all the work. This is better for the environment, cheaper and safer."
How did you come up with this idea for drones specifically for wind turbine inspections?
"In 2018, we competed in a competition run by GoFly, which Boeing was the main sponsor of, to develop a drone for passenger transport. This was done with a student team. We worked on this drone for a year and a half. We went to America in February 2020 to test it out. The drone really worked and could fly. Of course, there were no real people in the drone, but the practical application was successful. This is a good thing for the future, but, as a society, we are not that far yet. Since we had such a fine group dynamic within the core group of the competition, we started looking at what we could do at that point. Ultimately, we ended up with the inspection of wind farms. Our vision is to change the way inspections and maintenance are done in a lot more markets in the future."
What is so unique about your drones?
"There are many types of drones that can do all sorts of different things. But a drone that can fly long distances and also hover long enough in one place to do inspections is not ready yet. We are currently in the process of developing a drone that can fly from the shoreline to a wind farm and hover while it collects data. The goal is for the drone to eventually fly autonomously. At the moment, we still need a driver for the drone and someone to operate the camera. The drone has to start doing all of these things on its own. The data is stored and can then be downloaded for analysis. After this, a maintenance team can be sent for repairs if need be."
Drone challenges vocational and applied university students to work together – Innovation Origins
During the Drone Challenge, forty students from the Fontys University of Applied Sciences and Summa College will spend five months together tinkering around to develop the optimal transport drone in both theory and practice.
How far along are you with the development of the drone?
"We built a small prototype. You can have a look at the 3D model of that on the website. We are currently working on a second prototype. It doesn't look the same as on the website. The drone looks small, but the wing span is 2.8 meters with eight propellers to keep the drone hovering in a stationary position, and an additional propeller for propelling it through the air. The drone has been designed in full in a computer model. It has already been analyzed, but before we can start building and testing it, we need some more investors. It's hard to estimate how much the prototype will cost, but it's easily a hundred thousand euros."
"There are many considerations that we had to weigh up; do we want to use batteries or hydrogen or something else? We opted for an energy-dense system. So batteries are out of the question. Hydrogen or fuel are what's left. An engine like that costs around 30,000 euros. That is the biggest cost factor. And then there's the type of sensor system. We need one that can cover long distances for that. We can build some of the parts of the drone ourselves with, for example, a 3D printer, but we are dependent on manufacturers for the rest of the parts. If we find an investor, we will probably need about five months to set up a pilot. With a bit of luck, we'll manage to do that before the end of the year."
Is that sector interested in your drones?
"Discussions with wind farm operators such as Eneco and Vattenfall show that there is some interest. But large companies tend to wait and see. They first want to see how successful it is at another company. That's why we're focusing our acquisition on service maintenance companies and offshore inspection companies. They can already see the added value it offers. It is cheaper for them to let our drone do the inspections than to have their own team work together with a drone operator. Using a drone is also more accurate because it collects the data in high resolutions. By using a computer program, all the material can be spliced together and with the help of AI, for instance, an outcome is reached."
Where will you be in five years from now?
"Thanks to new investors coming on board, we have been able to build new drones that are operational. The focus for the next five years is to capture a very large market share in what is essentially a small market. We will then have contracts with a number of offshore inspection and maintenance companies whom we will offer our inspection service to. We then plan to do that together with drone operators at various locations in the Netherlands. We are still working on improving our service, our drones and our technology."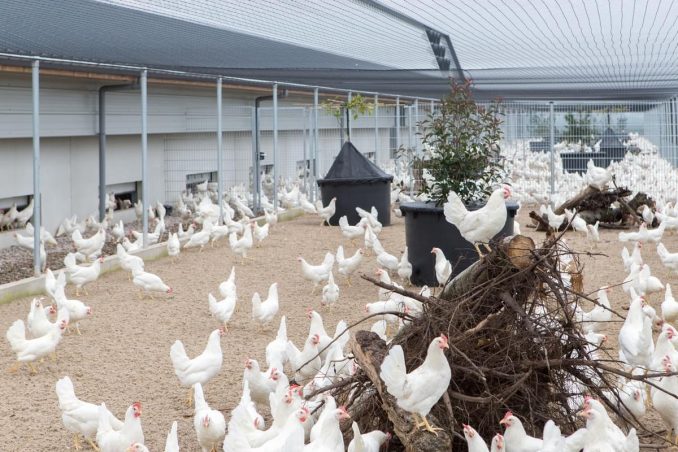 Be sure to read other instalments in this series.
Each day, Innovation Origins puts a start-up in the spotlight. Read them all here.