Why we write about this topic:

Machine learning techniques are up and coming. Their potential to tranform current health care is huge. This new technique is a great example of machine learning. That's why Innovation Origins selected this news.
Researchers from Trinity College Dublin have developed a new machine-learning technique for classifying key immune cells. It has the potential to one day make major societal impact, writes the university in a press release.
The technique accurately classifies the state of macrophages, which is important because these cells can modify their behavior and act as pro- or anti-inflammatory agents in the immune response. As a result, the work has a suite of implications for research and has the potential to one day make a major societal impact. For example, this new approach could be of use to drug designers looking to create therapies targeting diseases and auto-immune conditions such as diabetes, cancer, and rheumatoid arthritis – all of which are impacted by cellular metabolism and macrophage function.
The landmark research, which used human macrophages in experiments, was led by Michael Monaghan, Associate Professor in Biomedical Engineering at Trinity. "Currently, there are no other methods that employ artificial intelligence-based, machine learning approaches to macrophage classification. A number of different techniques are currently used to classify macrophages, but all of these have significant drawbacks," Monaghan says. "Our method does not require sample pre-treatment, can be used to follow changes in metabolism non-invasively and in real-time – which opens the door to tracking disease progression and/or physiological response to therapies."
The full research is published in the eLife journal.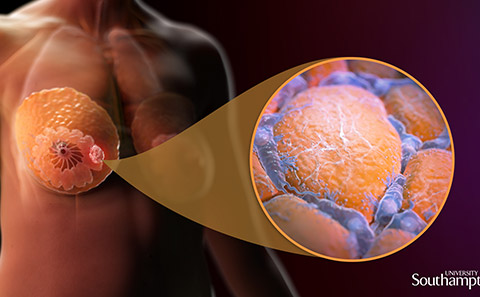 Potential new marker to personalized therapy for breast cancer – Innovation Origins
Scientists discover a potential new marker to personalised therapy for breast cancer.
Selected for you!
Innovation Origins is the European platform for innovation news. In addition to the many reports from our own editors in 15 European countries, we select the most important press releases from reliable sources. This way you can stay up to date on what is happening in the world of innovation. Are you or do you know an organization that should not be missing from our list of selected sources? Then report to our editorial team.