(c) Pixabay - Niek Verlaan
About Hallo Welt Systeme UG (with limited liability)
Founders: Dr. Jörg Wurzer
Founded in: 2017, market entry in 2020
Employees: 20
Money raised: Equity, crowdfunding, turnover in the amount of €1 million
Ultimate goal: Provide users with long-term sustainable products for easy and secure communication
The smartphone brought us the mobile Internet and is now indispensable for most of us. This makes the increasing complexity of the devices, the battery-related short life and the lack of protection for user data all the more problematic. For German philosopher, journalist and entrepreneur Dr. Jörg Wurzer, this was the reason to start looking for an alternative. When he realized that this alternative did not exist, he set about developing it himself in his start-up, Hallo Welt Systeme. That was in 2017, and four years later he unveiled his Volla OS, a smartphone based on a system that is independent of the cloud, based on free Android technology and comes without Google Apps and Play services. In this episode of the Start-up of the Day series, Wurzer talks about his vision and the challenges of implementing it:
What problem do you solve with Volla Phone and why is it important?
Smartphones require a lot of time and attention. The reason is not just countless apps, but also increasingly complicated operation. I think operation should be simple and fast, and I want to give users back time and attention for the things that really count.
I am also against the rampant collection of user data on modern smartphones and the paternalism of Apple and Google which force users to use their cloud services. Here, I want to give users back the freedom to decide for themselves with whom and when they want to share which data.
What hurdles did you have to overcome?
It's crazy to build a new smartphone brand. For sure, the biggest challenge was to raise the necessary capital. But it wasn't the only challenge. A major milestone in the start-up phase was finding a suitable solution for production. We found a suitable partner in Gigaset Communications. I was not yet on the verge of giving up with Volla. But the burden of taxes, requirements and duties in Germany is high, making it almost impossible to build up a company with a complex technical product.
What achievements have made you proud?
One of the best moments was definitely receiving the first batch from production and holding the Volla Phone in my hand. It's something real, something we created.

We supply Volla not only to business customers, but also to private users – and that's nice because we get so much support and motivation from the latter. There are users who send us vacation photos that they took with the Volla Phone. Recently, an enthusiastic customer even sent us a Baumkuchen, a special kind of German Christmas cake, as a thank-you. One of the best moments is certainly our campaign days, which allow us to meet our great and colorful community in person.
The support of the community and the enthusiasm of the employees make me proud and grateful.
How were you able to obtain funding?
I deliberately avoided venture capital this time to be and remain independent. Among other things, because Volla should be a brand that fulfills its promise in the long term and is not sold to Big Tech after a few years. That's why I put in my own money to start crowdfunding. Last week, we launched our third campaign, and this time we reached our funding goal in less than six hours.
Tracking ecological change with smartphone apps
Innovative smartphone apps recognize plants and collect data that give scientists insights about changes in ecosystems.
What are the challenges at your location?
The high burden of taxes and regulations in Germany and the EU make it difficult for founders to implement innovations. A capital market is almost completely lacking. Banks have long since abandoned their role as lenders. In addition, the European market is very fragmented due to the different languages and cultures. Marketing campaigns are always national or related to one language area. Start-ups in the U.S. certainly have an easier time of it.
On the other hand, we in Germany – compared to other European countries – currently still have the advantage of a strong market. In addition, we also have a strong middle class here that is willing to work together and do great things. Volla would not be possible without the flexibility and reliability of our partners and suppliers. We are a company with regional suppliers and international developers. That makes us strong – and that is especially true in times of disrupted supply chains.
What are your long-term goals?
Volla operates in a broader context. In addition to the market segment that we want to get into alongside the duopoly of Apple and Google, we will offer other products that enable simple and secure communication. I don't want to get too far ahead of myself because I'm not a fan of hot air. But we will also look at an alternative to Big Tech's cloud and messenger services. Again, there are great new technologies and ways to protect user data.
What makes your innovation better or different from existing things?
I would like to mention two things as examples. Instead of apps, our operating system Volla OS focuses on immediate operation. For this, we introduced the concept of a springboard. Here, you type something into an intelligent text field and the system recognizes your intention. It suggests a completion of names of your contacts or functions like sending a message or making a call. You can access other everyday function with a gesture via a kind of quick menu.
Our Volla Phones are free from Google and independent of any cloud. It is up to the users themselves to decide whether they want to use services and if so, which ones. We make sure that our operating systems for Volla Phones consistently protect the privacy and user data of the users down to the last detail.
Our success confirms our concept: We regularly shipped the first Volla Phone in October 2020 and have since shipped thousands of devices to over 55 countries around the world.
Are you hiring?
We are always looking for employees and currently we are looking for an employee for the Volla bar, which is the consulting service for our customers at our location.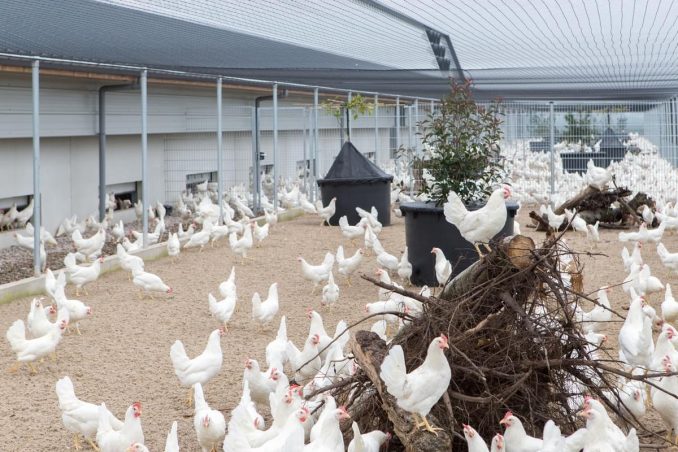 Be sure to read other instalments in this series.
Each day, Innovation Origins puts a start-up in the spotlight. Read them all here.