© Helgen Tech
About Helgen Tech
Founders: CEO - Leopoldo Rodriguez CTO - John O'Shea COO - Alex Vidrio
Founded in: May 2021, Ireland
Employees: 10
Money raised: 25.000 euros via Angels and public funding
Ultimate goal: To become the global leader in the autonomous heavy equipment market
The Irish company Helgen Tech will launch an innovation in 2024 that will enable heavy machinery such as earthmovers, excavators and the like to be converted into fully autonomous vehicles. By doing this, they aim to make landfills and mines more efficient, safer and more productive. Speaking from Mexico, CEO Leopoldo Rodriguez talks about Helgen Tech's plans in this instalment of Start-up of the Day.
What does Helgen Tech do?
"We are a robotics company from Ireland. I have a master's degree in Aerospace Engineering from Cranfield University and a Ph.D in Automation Engineering, Electronics and Telecommunications from the University of Seville. In recent years, I've worked for large companies such as Jaguar Land Rover, where I was also researching how to get a vehicle to drive autonomously. After that, I set up Helgen Tech. We want to make landfills, mines and other workplaces where large machinery is used safer, more productive and more efficient."
Also interesting: Grycle processes waste on-site into reusable raw materials
How do you intend to do that?
"We do this by adapting already existing heavy machines into ones that operate independently. They are fitted with a 'black box' that contains the hardware and software that controls the machine. Our 'black box' is supported through the use of AI and Machine Learning. This makes it an autonomous system. The 'black box' takes the place of the driver who makes choices and reacts and acts immediately when something unexpected happens.
People are sometimes afraid that because of innovations like this, jobs will become obsolete. That is not the case. Right now, there is a shortage of 15,000 people in America who can operate heavy machinery. These people have to be trained, which takes a lot of time. And after just six months, half of them end up quitting this job because the work is too hard or too boring.
On top of that, the work is often unsafe. Think about all those dangerous fumes in a landfill that are all being breathed in. Or the multitude of pieces of microplastic. But also of the fires that regularly occur at landfills. The risk of life-threatening accidents is minimized by making machinery self-steering. And it has other advantages. A machine can work longer hours, there are fewer emissions because the machine doesn't have to be turned on and off all the time, and our innovation can also keep track of relevant operational information."
Is there a need for self-steering machines?
"We are not the only ones working on this kind of innovation. However, we are the only ones whose focus is primarily on waste management, therefore we don't have any competition. It's a tough industry. The visits to the landfills are not nice either, but there are plenty of problems in this sector that we do know how to fix.
We are also looking further than just the waste management sector. At the moment we are working with a port in Mexico on a pilot to see if the assumptions that we have about autonomously controllable machines are accurate. The prototype that is already operational will soon be tested on waste compactors [machine that crushes and compresses waste]. In addition to this, we are also holding talks with various cities and companies about how we can help them. There is an appetite for this."
What does the coming period look like for Helgen Tech?
"Nowadays, I personally travel a lot now between Ireland, Houston, the United States and Mexico. This is to handle all the interviews, but also because we are participating in an accelerator program run by Techstars in Baltimore, which is funded by STANLEY Black & Decker. Among other things, they are helping us prepare for our funding round and guiding us through the US start-up ecosystem. They also help us overcome obstacles in the manufacturing process. We've managed to gain some valuable new connections thanks to them.
We are now in the process of looking for a way to form partnerships with established names like John Deere and Caterpillar and OEM'S [original equipment manufacturer], who make large vehicles and machinery. This will then provide an opportunity for future customers to purchase extra quantities of our product. After all, people tend to be loyal to one brand when it comes to these kinds of major expenditures and products. So, this would be very good for us."
How much will your product cost once it's finished?
"Hardware costs are very high right now because of the supply chain shortages. Raw materials are just really expensive at the moment. This will be different in three years' time, we hope. The cost of the hardware should be around US$10,000 to US$15,000. On top of this come the operational costs. We estimate these to be around US$50,000 per year per machine. If you purchase more of our services, the price will drop to around US$30,000. This would then include all services."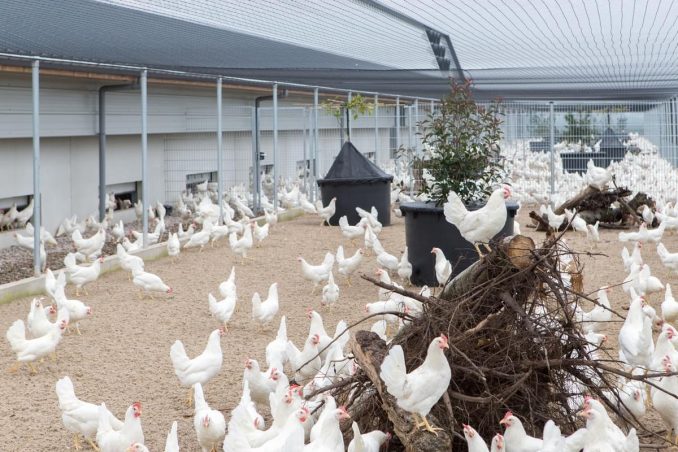 Be sure to read other instalments in this series.
Each day, Innovation Origins puts a start-up in the spotlight. Read them all here.