©Pixabay
About Plaex
Founders: Tyrell Pantophlet, Victor Okoro
Founded in: 2019
Employees: 6
Money raised: 35,500 euros through subsidies and winning innovation awards
Ultimate goal: Providing the best solution for sorting and recycling waste
A garbage bin that sorts its own waste in seconds. This is how the Enschede start-up Plaex wants to make the future more sustainable and cleaner. Founders Tyrell Pantophlet and Victor Okoro talk to us about it.
How does Plaex work?
"Large companies spend a lot of money each year sorting and recycling waste. At Plaex, we make garbage bins, which we call Garby's, that sort the rubbish as soon as it is deposited. We use AI software to do this. Within seconds, the garage bin knows what kind of rubbish it is. In addition, we can keep track of what is being sorted and how much at any given time. The software gets smarter with each use."
Also interesting: A plant will now build houses out of plastics bags in Almere
How did the idea come about?
"I, Tyrell, was born on St. Maarten. Over there, we don't have recycling systems. Everything is thrown on a pile and then set on fire. Wildlife, the environment and people suffer because of this. Even during my Advanced Technology bachelor, I was motivated to come up with a sustainable solution for processing waste. Victor and I got to talking about how we could do that and the idea for a smart garbage bin was born."
What is your main goal with Plaex?
"To identify, sort and recycle waste in a reliable, graded way. We simply can't keep training people to separate rubbish the right way. Some will do it properly, others won't. If we can train a machine to do this, it will provide a scalable solution towards a more sustainable future."
How far have you gotten with the prototype?
"We made the first prototype in 2020, just under a year after coming up with our initial concept plan. Depending on how you do the math, we've just finished our third prototype. We are currently running a pilot with three of our garbage bins at the company Cogas in Almelo. In the process, we are also training the software and hope to get the sorting down to under four seconds. That's still takes 4-5 seconds at present."
Can we expect a smart bin for the home in the future?

"It would be nice, but for now we are focusing on larger companies like Cogas. We want to start working with subscriptions because the smart bins are expensive. Garby will remain under our management, we will service them, and also make sure that the parts of the bins are recycled. Our goal is to make the world more sustainable and we think the best way to achieve this is to go big. We are taking the first step ourselves by having our bins made of 100 percent recycled acrylic."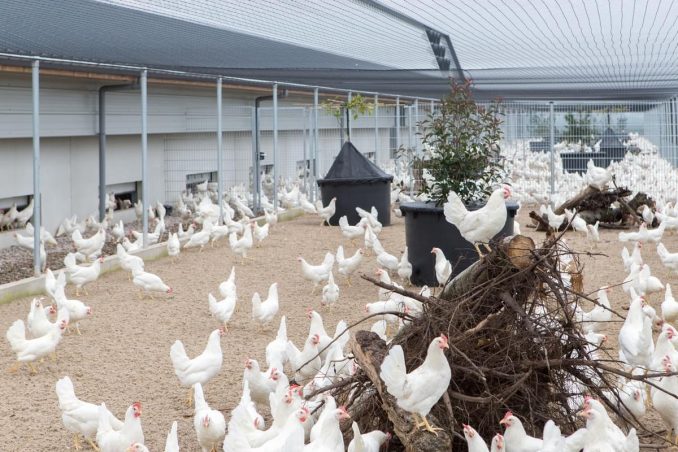 Be sure to read other instalments in this series.
Each day, Innovation Origins puts a start-up in the spotlight. Read them all here.