© Helpsoq
About HelpSoq
Founders: Harpert Wouters, Reinoud Wouters, Hans Bos, Chris Veenemans and Jean-Paul Toonen
Founded in: 2021
Employees: 5
Money raised: The exact figure Helpsoq does not want to disclose. 'An amount with six zeros'
Ultimate goal: Supporting nurses and caregivers around the world
When people think of start-ups, most people think of bright young women or men with a good idea. But Helpsoq isn't a 'typical' start-up. The brand new winning team of the National Care Innovation Award in The Netherlands comprises five founders who are all in their early sixties and have already earned their stripes in the job market. Yet they decided to embark on this new adventure together. Jean-Paul Toonen, HelpSoq's marketing man, talks about it in this instalment of Start-up of the Day.
IIs it exciting to do this at such a 'late' age?
"For the most part, all five of us love doing it. We're not the types who just sit around; I think that boyish streak never goes away. But at the same time, it's definitely exciting. Harpert Wouters pre-financed the first steps and later on, his brother Reinoud, Chris Veenemans, Hans Bos and I stepped in with a considerable sum of money. It's not an amount you can afford to lose when you're in your thirties. So again, it's not really surprising that we as 'seniors' are doing this now. Although there's a certain amount of risk involved."
What problem are you solving and how does it work?
About six to ten percent of home healthcare nurses are sick at home. Not all of them are sick from putting on compression stockings, of course. But it's high on the top three tedious jobs. That's because it's physically demanding. You have to pull the stocking over someone's leg with the right amount of force, which puts a lot of pressure on a carer's wrists, shoulders and neck. Some of the patients also have wounds on their legs. For them, it's agonizing every day when they have those stockings put on."
"Carpenters don't tighten their screws by hand anymore either. Why don't nurses get power tools too? It's outdated for them to have to do this kind of heavy work manually. Our machine can take over the physical work. A strong electric motor pulls the stocking around a ring. This ring can then be removed from the machine and pulled along each leg without any force. As a result, the stocking falls directly on the skin and does not slide, this is much less painful for patients who have wounds."
How did you come up with the idea?
"The idea came from Harpert Wouters. He wanted to support his father in his compression stocking therapy. Soon Wouters found out how much of a hassle it was both for caregivers and his father. The aids available on the market were of no help either. That really had to be improved. He took a number of sketches, concepts and calculations to the engineering firm NPK in Leiden. Now, two years, three prototypes and four partners later, we're ready for the market."
What are the main challenges?
"As is the case in every start-up: time and money. We've now been able to win over several investors with our prototypes. In this respect, it's helpful that we have all already earned our stripes and that we have put in a considerable amount of money ourselves. Younger entrepreneurs would not have been able to do this as easily."
On the subject of time, Toonen says, ""Because this is medical aid, we do not need to scientifically validate our machine. However, we do want to show that the HelpSoq can quickly reduce the pressure on Dutch home carers. To do this, we are working with Maastricht University and Zuyd University of Applied Sciences. The ideal situation would be to have the research results within two weeks. But that's not how it works. You need to take your time for this."
Is that part of the plan too, to conquer the world?
"The Netherlands may well have the highest density level of compression stockings in the world. If we can demonstrate that our device works here, it will work anywhere. We are already tentatively looking at the American market, where many diabetic patients may also have problems with their legs. But our focus for now is on the Netherlands. Although it would be nice if healthcare providers around the world would all be using our device in three to four years' time. Of course, I don't know if we are in the ideal position to achieve this rollout. We have a lot of knowledge and can really make a difference in the Netherlands, but global distribution is a different kettle of fish. Maybe in cooperation with a large multinational?"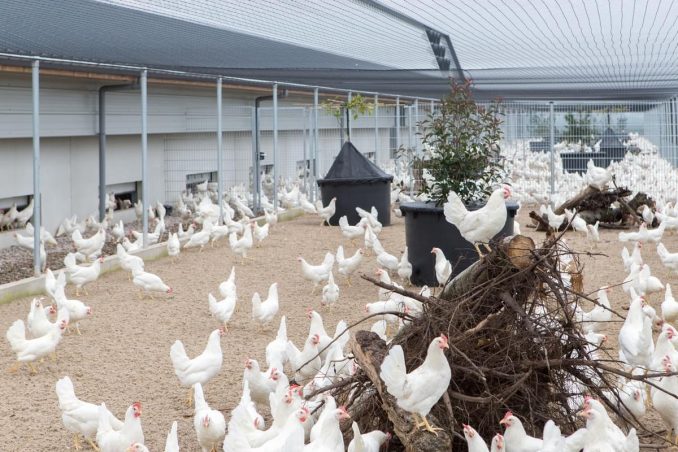 Be sure to read other instalments in this series.
Each day, Innovation Origins puts a start-up in the spotlight. Read them all here.