© Zest
About Zest
Founders: Stéphanie Roland
Founded in: 2020
Employees: 8 (dietitians, engineers and researchers)
Money raised: 750,000 euros (Mensura, imec.istart fund, BlueHealth Innovation fund, Digital Attraxion + finance.brussels)
Ultimate goal: Making as many people with chronic illnesses feel better and improve their health as possible
The Brussels-based start-up Nutrinomics recently managed to secure 550,000 euros in investments to expand its patient platform Zest. People living with cancer or chronic diseases can receive nutritional advice through this app. This helps them improve their quality of life. Often chronic patients eat poorly, which does not help their state of health. For this instalment of start-up of the day, Innovation Origins spoke with founder Stéphanie Roland.
How does Zest work?
"Everything is done using a handy free app. The patient is sent a shopping list and some recipes via the app. We provide the patient with a recipe each week. We also recommend a specific diet tailored to their treatment regimen. Not only do we offer recipes, but also scientific lectures. Our service is super personalized. If you really want to be coached by our team, then there is a paid version of the app. We hope that health insurance companies will soon be willing to cover the costs of this."
PCR test predicts which medication will best work for cancer patient – Innovation Origins
Eindhoven-based InnoSIGN has developed a PCR test that brings personalized medication for cancer patients one step closer.
How is this advice formed?
"We use algorithms and scientific know-how to provide personalized nutrition advice based on medical parameters. We work with a questionnaire which comprises about 30 questions so we can compile this medical info. No automatic link is made with data from the medical file. Everything is closely monitored by dieticians, engineers and researchers."
How important is eating healthily for cancer patients and chronically ill patients?
"We see that 40 percent of chronically ill patients tend to eat poorly. Many are malnourished, which hurts their chances of recovery. This is true in the case of 4 in 10 chronically ill patients and up to 80 percent of cancer patients. Malnutrition is the actual cause of death in 10 to 20 percent of cancer patients. That is definitely something I want to do something about. Good nutrition has an impact on their healing process. We've always wanted to integrate nutrition into the healing process."
How did you come up with the idea for Zest?
"I originally stumbled upon the idea in the United States. Over there, I had already tested the economic potential of nutritional counseling for cancer patients. We also try to alleviate symptoms this way, so that they can prolong their treatment. With our nutritional advice, we try to help our patients live longer, although we obviously can't promise that either."
How is the app faring now?
"Good. More than 1,600 patients are now using the app. We are primarily focusing on patients in their home environment. In some Brussels hospitals, the Zest nutrition platform is now being recommended to cancer patients as part of their treatment. This partnership is an important milestone for us. Although we certainly wouldn't want to compete with hospitals."
You're also personally involved, aren't you?
"I lost my mother to cancer when I was 15 years old. She wasn't offered much help at the time. There are other cases of cancer in the family. So, I've got bad genes."
What are your plans for the future?
"We want to start concentrating even more on chronic pain. We also want to develop advice and customized nutrition here to alleviate any ailments."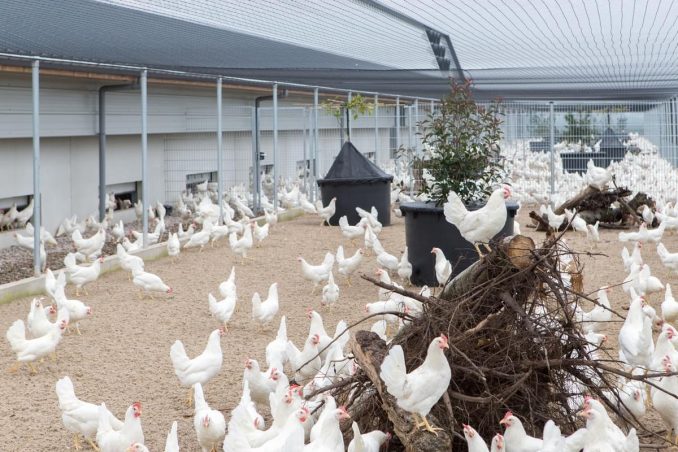 Be sure to read other instalments in this series.
Each day, Innovation Origins puts a start-up in the spotlight. Read them all here.