The timing of the publication may be a little suspect, but it is definitely a serious innovation project that the German Institutes of Textile and Fiber Research Denkendorf (DITF) is working on. Together with the T1TAN company, they are developing a goalkeeper's glove that is better able to withstand the rock-hard shots towards goals at speeds well over 100 kilometers per hour. The project is expected to be completed in September of this year. "It may well be that the new technology will already have become standard during the World Cup in Qatar," says department head Oswald Rieder in the DITF press release.
The big challenge for good goalkeeper gloves is that they not only protect the fingers from extreme stress, but that the material is also flexible and does not limit sensation in the fingers. That, according to DITF researcher Hans-Helge Böttcher, is why there is no really effective protection on the market to this day.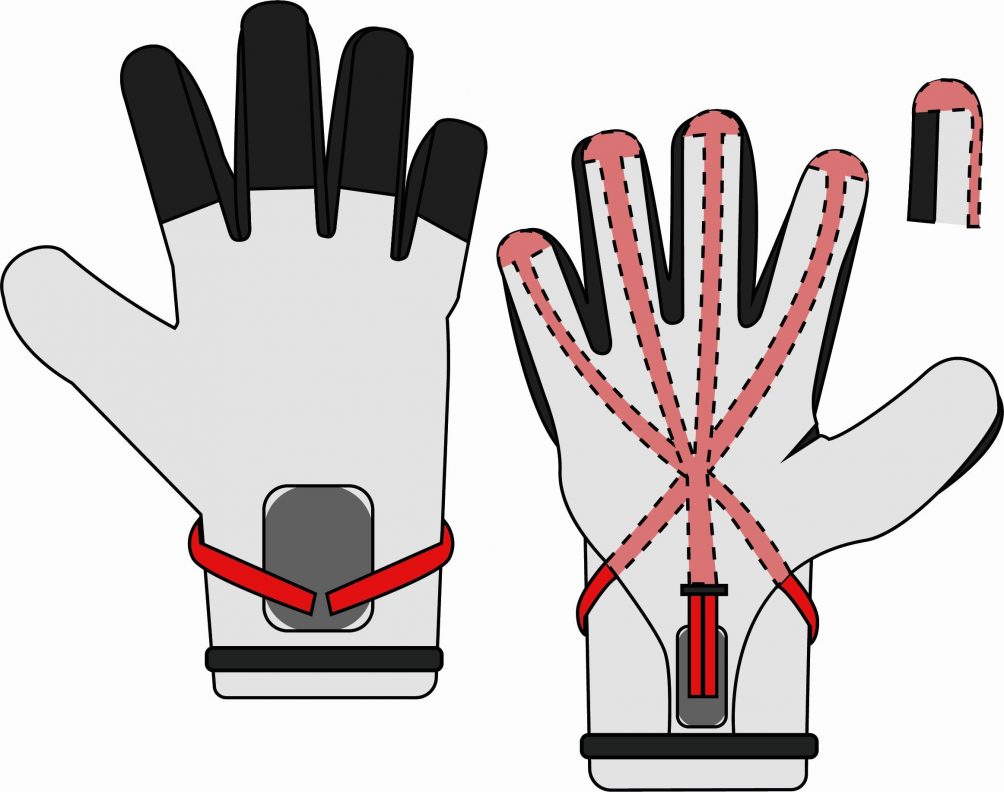 Top goalkeepers suffer injuries because of this, of course, but tens of thousands of amateur goalkeepers around the world also suffer regularly from injuries. According to DITF, their glove design is capable of preventing 90 percent of injuries caused by overstretching.
Mechanical concept
To accomplish this, a mechanical concept was developed that absorbs the force at the fingertips and transfers it optimally through the wrist cuff to the forearm, without deforming the glove. The mechanical structures that make this possible are sewn into the glove.
The great advantage, according to DITF, is that the glove can be adjusted differently for each individual person and each finger. The wrist is enclosed by a kind of cuff made of particularly strong and elastic material. And, with the help of wearing textile bands, guides the tensile forces through channels in the palm to the forearm.
A "glove test bench" was set up at the DITF research center. This consists of a ball cannon and a specially developed goalkeeper glove hand puppet to test the effect. The ball cannon shoots at speeds of 20-120 km/h. A measuring device is installed behind the glove to determine the residual impact force on the hand. And there you go, plenty of goalie girls and boys will hopefully get to enjoy keeping their hands healthy for a long time to come.