About AIVisionEye
Founders: Harri Keskinen, Luis Amezcua
Founded in: 2021
Employees: 3
Money raised: EU/EIT funding
Ultimate goal: AIVisionEye will revolutionize the Shared Mobility business around the world.
Shared cars are not always left behind in a tidy state. Finnish company AIVisionEye wants to combat the vandalism and fouling of shared cars with their camera that uses artificial intelligence. Founders Harri Keskinen and Luis Amezcua explain how it works.
How does AIVisionEye work?
"AIVisionEye is made up of a wide-angle camera and an odor detector that are mounted on the ceiling of a car. The camera captures images of the interior of the vehicle and an odor detector detects any suspect smells. The data is sent to a remote server via the vehicle's WIFI or 4G connection. This data is then analyzed by an algorithm. This enables the camera to recognize graffiti, litter, but also valuables such as wallets. Cigarette smoke is also recognized by the odor sensor with the help of an algorithm. If a user leaves something in the car, whether it is valuable or not, they will receive a notification on their phone. If the user leaves any litter lying around, they will be fined and the cleaning service is notified."
Also interesting: Quickly detect damage in wind turbine blades with Tarucca's AI
What makes you relevant?
"Due to climate change, shared transportation is becoming more important. It is a sustainable way to still be able to drive somewhere. Because users of shared transportation do not feel responsible for the car – after all, it is not their car – there often tends to be a lot of vandalism and fouling. Polluters cost companies a lot of money. With AIVisionEye, polluters are first held accountable and then potentially penalized. This ensures that costs are cut down and the overall experience is more pleasant for users. There is a similar company that also monitors shared cars, but it only monitors the outside of them. It is also concerns the interior of the car, which is what makes AIVisionEye so relevant for businesses."
How can a company find out who wrecked the car?
"For example, when people smoke in the car or damage something in the car, the company can easily find out which user did it. This is because a picture is taken before and after each use. If something is wrong in the after photo, the company knows exactly which user is responsible. As such, no pictures are taken of people. That would be in contravention of European legislation."
How did you come up with this idea?
"I (Harri) worked in big metropolises like Bangkok and Mexico City. I spent hours in traffic jams and realized that there really isn't enough room for all those cars and that in the future, everyone with their own car might be willing to share it. Having to sit in a messy car is no fun for anyone. That's how we came up with the idea for the camera and sensors."
What are your plans for the future?
"First of all, we want to become the main supplier of this kind of monitoring for shared cars. But our technology is also suitable for other places, such as public transport or even AirBnB apartments. We would like to expand into those places too. Right now, we're running a pilot in Hamburg on a tram, and on a bus in Barcelona, as well as an electric bus in Hungary, and we're also involved in a shared-car project in Finland. Graffiti detection in public transport is one of the main bonus points according to customers."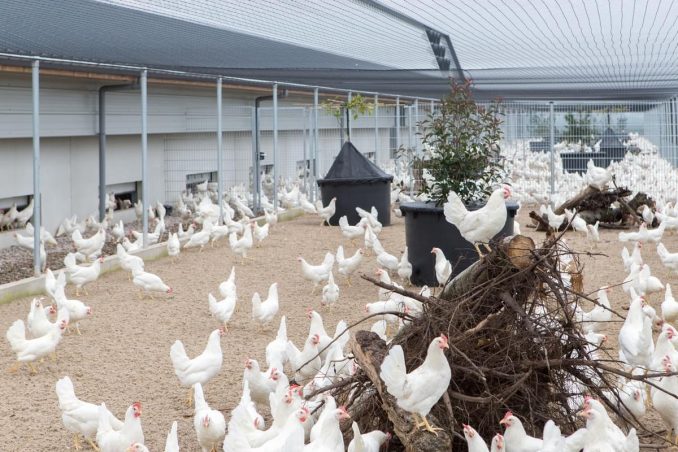 Be sure to read other instalments in this series.
Each day, Innovation Origins puts a start-up in the spotlight. Read them all here.