© MYX
About MYX
Founders: Yavor Mihailov and Mihail Georgiev
Founded in: 2020
Employees: around 40
Money raised: -
Ultimate goal: Help their customers by creating digital twins of different sites and extracting useful information.
Bulgarian start-up MYX has developed software for creating digital twins; it also extracts useful information from that. Their technology enables the accurate digital representation of real-world objects. Users can make decisions when they are on the go, from any location. The start-up has grand plans and wants to become a market leader in its field of expertise. Innovation Origins had a chat with Teodor Genov for this episode of the start-up-of-the-day series. He is part of the sales and business development team at MYX. Genov tells us more about the start-up and their adventures.
What do you actually do at MYX?
"We are a software company. What we do is software that makes 3D or "digital twins". We can do a digital twin of any object such as a coffee mug or an entire city. As an example, we created a digital twin of the whole city of Ruse but we mainly focussed on the telecommunications sphere there. Through these 3D twins and AI algorithms, we are able to extract useful information and offer services to our clients. We are digitalizing their portfolio – their sites and site inventory. Most of the time these involve telecom lattice towers or rooftops that have 4G and/or 5G antennas. We are mainly using drones to capture the raw data, but we also incorporate 360-degree camera images, smartphone images, and digital cameras."
How was MYX born?
"The founders (Yavor Mihailov and Mihail Georgiev) are two guys who had an interest in robotics and drones. They started taking photos of different objects and sites in Bulgaria and later on, they figured that there are a lot of applications for these if you have the right tools for the job. In collaboration with likeminded people and programmers, they developed a software that extracts useful information from the data that is being collected from the drones."
What obstacles have you come up against along the way?
"The difficulties never stop. And I guess this is normal, especially for start-ups. You know that the development of start-ups takes time, and their highest point comes later. It didn't happen like that with our company. From a business perspective, things have scaled up quite a lot. But all processes in start-ups, in the beginning, are done by fewer people and everyone is doing everything. Later, when you are able to expand the team, it is not that easy to allocate all the tasks among new people. It is a challenge to choose the right people and train them to do their work in the best way possible. This is really challenging, especially for a fast-growing start-up."
What are you proud of?
"It is very difficult for a Bulgarian company, let alone a start-up, to be taken seriously by giants in the telecommunication industry. What we do for our clients is bring them huge benefits. We offer them a set of tools that saves them time, money, and resources, and is easy to use. We are working with one of the biggest American and European tower companies, and some of the biggest mobile providers worldwide. Being recognized by these huge names in the business and having them as our clients is a major achievement for us."
Start-up of the day: WEtell makes telecommunications sustainable
Telecommunications and sustainability? That is a contradiction in itself. At least that is the general opinion when anyone asks that in the community.
What are your plans for the future?
"Optimistic but also ambitious. There are a lot of places on the map that we have yet to cover. We want to expand to other parts of the world because we have this map on our website and you can easily see how many dots there are in Europe but in other parts of the world, they are not located that closely together yet. So, we want to expand even more. And we are working on scaling up and applying our technology to other sectors that may need it, such as sources for renewable energy likes wind turbines and solar panels."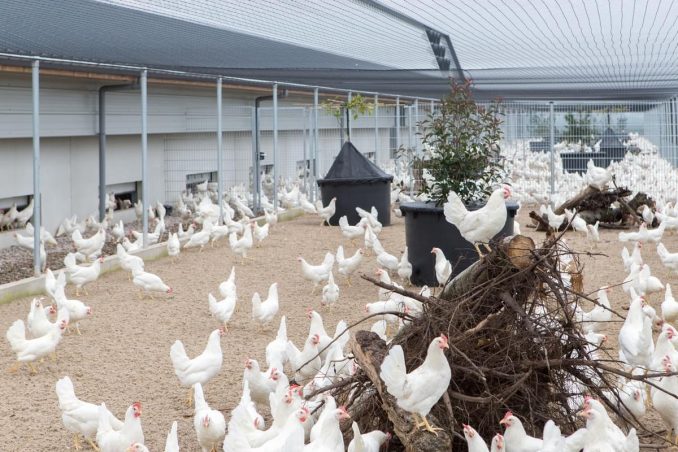 Be sure to read other instalments in this series.
Each day, Innovation Origins puts a start-up in the spotlight. Read them all here.