Mixed-reality-simulator for driver training (c) NRXT
About Nekonata XR Technologies Gmbh, brand name: NXRT
Founders: Lukas Stranger (CEO) and Martin Wagner (CSO), Patrick Kolar, Alexis Kopciak
Founded in: 2019
Employees: 40
Money raised: €1.5 million via Rhomberg Sersa Rail Group and other funding. Led by eQventure, increase in funding to €3.6 million
Ultimate goal: Global market leadership for immersive simulation in automotive and rail with focus on test, training & engineering use cases
Until now, realistic vehicle simulators have been resource and cost-intensive because cockpits and driver cabs had to be physically recreated. With the mixed reality simulator from the Viennese startup NXRT, actual vehicles can be used for simulation. It uses artificial intelligence to project the real environment onto a vehicle's windshield. The virtual driving environment is superimposed via virtual reality glasses. Control elements such as levers or switches also become visible and operable. The start-up's solution has won over companies such as Porsche, Audi, Rhomberg Sersa Vossloh and Rail4mation. In this episode of our Start-up of the Day series, CEO Lukas Stranger talks about the mixed reality-based simulator and the challenges of starting up a company:
How did NXRT come into being?
NXRT originated as a spin-off from the University of Applied Sciences Sankt Pölten, Austria, where Patrick Kolar (CTO) and Alexis Kopciak (CIO) developed the first virtual reality (VR)-based driving school simulator in 2014. This development resulted first in a VR simulator for driving schools and later in the world's first VR simulator in a real car. In 2019 we officially founded the company, together with Martin Wagner (Co-Founder and CSO). And finally, as of 2021, our core product has been available to the railroad industry.
And now it's a mixed reality simulator?
Yes, we developed MISHBILD for it, a mixed reality algorithm that allows any headset to be equipped with a stereoscopic camera. It fuses the virtual environment with the real environment to create an overall experience called transitive mixed reality. This is our core technology, forming the basis for simulation products for training, testing and engineering, together with our sensor technology, which can transform real vehicles into a simulator within minutes.
What problem are you solving – and why is it important?
Our software platform enables the rapid and cost-effective creation of immersive simulation products. As a result, we provide automotive and railroad companies with an efficient solution to overcome automation-related challenges. Our simulators can be used in vehicle development as well as in driver training and education. They can also be used in vehicle sales, allowing test drives to take place virtually in the dealership. In this, we are guided by the goal of Vision Zero – reducing the fatality rate on rail and road to zero.
Virtual reality helps provisioning psychological therapy – Innovation Origins
Psychological therapy has been automated in virtual reality. This way ,the treatment can reach many more patients.
What was the biggest challenge you and your team had to overcome?
The B2B sector in general is enormously challenging. Corona and the war in Ukraine have compounded that. That didn't make our start easy. But things are going well for us. We know what we stand for and are following through with our mission.
What have been the best moments so far?
Since so many cool things happen every day, it's hard to pin down a specific moment. But two events stand out in my memory: the official product launch of our first solution, and moving into our first real office. At the time, we were just under 15 people and I thought, "Wow, we've actually accomplished quite a bit and maybe done one or two things right."
Was it difficult to raise funding?
At the time of our first investment round, the venture capital market was pretty hot. As a result, we ended up with significantly more offers of fresh capital than we actually needed for the next step in the company's development. But of course we were in contact with a lot of venture capitalists beforehand to be able to benefit from this situation.
What are the conditions like at your location?
Most of our employees are based in our Vienna office. Here, the conditions are basically excellent, but we also feel the struggle for talent, even though we operate in a segment in which young students are enormously interested. This is why we expect stable growth. In the future, we will strengthen our position with additional offices in Salzburg and possibly also Munich.
Where would you like to be with your company in five years?
My team and I are working towards global market leadership for immersive simulation in the automotive and rail sectors. In doing so, we always have the real added value of our solution in mind and the vision of making the world a better place.
What makes your mixed reality simulator better or different from existing ones?
We always see simulation holistically and, in addition to an agile software platform, we also develop individual hardware components to noticeably improve the handling of our solution. An example of this is our specially modeled mixed reality headset (MISHBILD) or our steering platform, which turns real vehicles into simulators within minutes. Likewise, we also take a holistic view of the value chain to never lose focus on the users, which is unfortunately far too often the case in the extended reality environment.
Are you hiring?
Since we are constantly growing, we are also constantly looking for good minds in technical project management, business development, 3D game art, unity development and simulation design. You can find the details on our homepage at www.nxrt.io/jobs.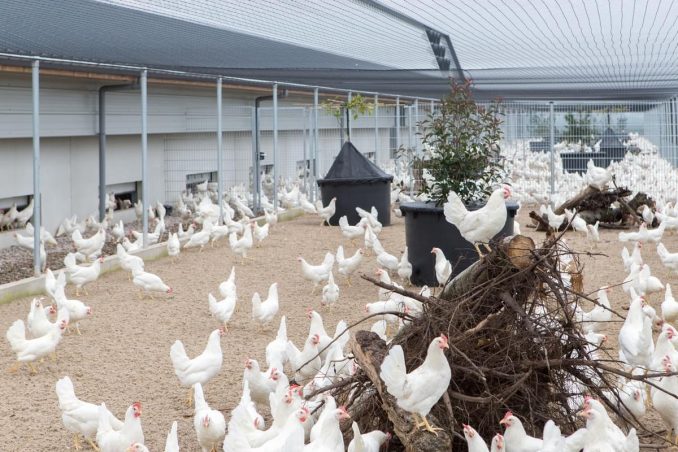 Be sure to read other instalments in this series.
Each day, Innovation Origins puts a start-up in the spotlight. Read them all here.