© Micro-cosmos
About Micro-Cosmos
Founders: Eef Lamers, Skip van de Kandelaar
Founded in: 2020, Nijmegen, The Netherlands
Employees: 2
Money raised: -
Ultimate goal: Providing patients with a more comforting and better environment to sleep and recover more quickly
The idea for Micro-Cosmos arose a few years ago during the health hackathon at RadboudMC Hospital in Nijmegen, The Netherlands. Right now, before the official launch, Micro-Cosmos's idea is already being tested in several hospitals. Innovation Origins interviewed co-founder Eef Lamers.
The idea was thought up during a hackathon? Isn't that a bit too easy?
"Yes, but it works. The problem we're trying to solve is how to improve the environment for patients who need to recover in a hospital. That's when we came up with the Micro-Cosmos hood. You can fold it out yourself whenever you feel the need. The hood is designed to reduce external stimuli such as noise and light. It also gives patients more privacy and a sense of security. The Micro-Cosmos can be installed behind the bed. Whenever the patient wants to use it, the hood can be lowered by hand. It's great that we can already do a trial run at the Radboud hospital in Nijmegen, Sint-Antonius in Nieuwegein and the CWZ, even though we haven't officially launched it yet. We have six hoods at the moment."
Also interesting: 'Virtual playground supports recovery of children in hospitals'
That's pretty special, why do you think you have already been given this opportunity?
"The problem many patients face of having to deal with too much stimuli is well known. For example, many people who are admitted to hospital experience poor sleep, which can even lead to delirium in some cases. Recovery also takes longer if someone is unable to rest properly. Many patients are in multi-occupancy rooms. There are curtains, but they are often not closed because the nurses have to monitor them and they don't adequately reduce stimuli in any case. The first feedback that we've received is that people are managing to calm down and relax more, and don't need to be hospitalized as long as a consequence. We are now testing it in intensive care and cardiology units, for example. In order to collect the data, it is important that a patient spends at least four days in such a unit. A nurse will then assess whether someone meets the criteria to be allowed to participate in the pilot."
What's your unique selling point?
"Improving the patient's hospital stay and their sleep. It's great that hospitals can turn the number of patients around faster. But for us, it's about the faster recovery and comfort of the patient. We're also now looking at whether we can add things to the Micro-Cosmos in the future. Like a wake-up light. A good day and night rhythm is essential for a proper recovery. An entertainment system could also be an option. We manufacture the Micro-Cosmos entirely in-house in Arnhem, from a stainless steel frame with aluminum segments and thermoformed plastic – all according to medical requirements and what people want."
What are your immediate future plans?
"We want to officially launch the product in March during the Health Valley Event. And then we'll continue to develop it further. First of all, we want to put ourselves on the map in the Netherlands, then Europe and naturally, America as well. We already have the first hospital outside the Netherlands in our pocket; this March, we will be running a pilot at the German Charité hospital in Berlin, the most top-rated academic hospital in Europe."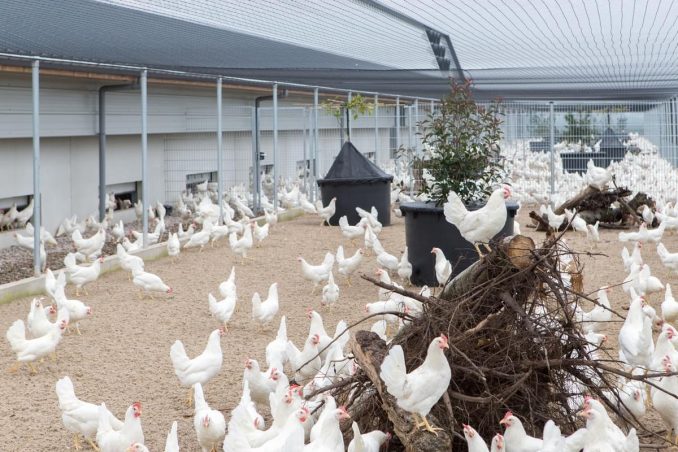 Be sure to read other instalments in this series.
Each day, Innovation Origins puts a start-up in the spotlight. Read them all here.