About Munch
Founders: Albert Wettstein, Kirill Perepelica, Botond Zsoldos and Bence Zwecker
Founded in: 2020
Employees: 18
Money raised: €310,000
Ultimate goal: -
Th Hungarian start-up Munch is on the mission to stop wasting food. The team has developed an app that allows you to buy leftovers from restaurants and bakeries at a low price. Customers can go and pick up perfectly good food that would otherwise end up in the bin at the end of the day. Munch, in a unique way, is also thinking about those in need by offering a charity service as well.
One third of the food produced in Hungary is not consumed. Munch offers a simple solution to make the growing of food more sustainable environmentally, socially and economically. They are present nearly 20 cities in Hungary. The Munch have saved more than 95,000 portions of food so far. This means that around 270 tonnes of greenhouse gas emissions have been prevented. Also, their charity platform has provided food to more than 2,500 people in need. All together, they have managed to save about €115,000 worth of food. Najoua Belayane, PR and Content Manager at Munch, tells us more.
What was the motivation for developing Munch?
"The idea came from one of the co-founders, Albert Wettstein. He was in the US during the first part of 2020, where he was confronted with the devastating amount of food waste. Then he met Kirill Perepelica at a lecture given by a university student union. It turned out that they had both been trying to solve the same problem for quite a while. Together with Botond Zsoldos, Kirill worked on a website to help bakeries sell their leftover goods. Albert then approached Bence Zwecker, the fourth co-founder and in less than a month, the original idea for Munch was born."
How exactly does it work?
"It's a website and an app combined where you can place orders. After registering, you can immediately choose which Munch service you want to order leftovers from. We already have over 350 partners in Hungary. You can also find vegan, vegetarian or lactose-sensitive Munch options. The products in the app are usually 40-60 percent cheaper. Once you have selected and paid for your Munch, you can go and pick it up within a specified time frame. The option of a delivery service came to the fore many times during the pandemic. We kept the personal pick-up service because Munch started out as a community-building platform. Also, we dropped the idea of a delivery service because of its environmental footprint."
How is it different from other apps already on the market?
"In Hungary, this is the first food saving platform. Established food delivery companies (FoodPanda or Wolt) don't have the same approach as we do. They are not in the business of selling leftover food. Besides, what makes Munch unique in the world is that we have a charity feature as well, MunCharity. Customers choose MunCharity products on the app or website, which are then distributed to people in need who can use Munch for free."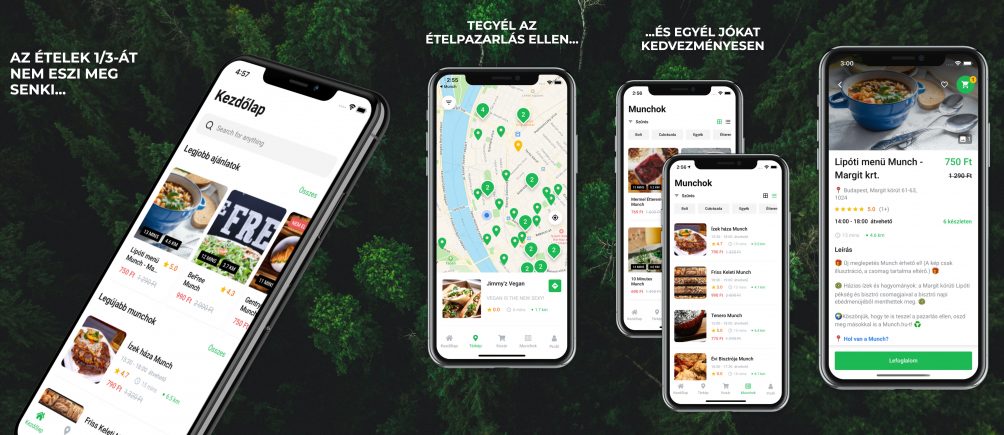 What were the challenges you faced during the development?
"We had to deal with a certain amount of apprehension from the catering industry. However, once we had about 5 or 6 places join us, the process accelerated, and demand increased. We are now at the point where the restaurants are contacting us, we don't have to go to them. The other important challenge was to meet a kind of educational need within Hungarian society. Sustainability is not so much part of our mindset and we don't have as many opportunities as there are in Western European countries. We gave several presentations to student organisations and partner organisations. Which we are still doing to this day. You can also find educational posts on green topics on our blog and on our Instagram."
How was funding arranged?
"Initially it was self-funded. The whole team worked on a voluntary basis. Then in March 2021, the Munch team appeared on a Hungarian show, Cápák Között. The aim of this show is to support innovative ideas in start-ups. For the first time in the history of the show, all five investors liked Munch's idea, they all wanted to invest. That gave us a huge boost. Since then, we've been approached by others and we're growing very fast, but as yet, we can't say that we're self-reliant yet in terms of revenue."
Read next: Scientists find new method for bioplastic production using food waste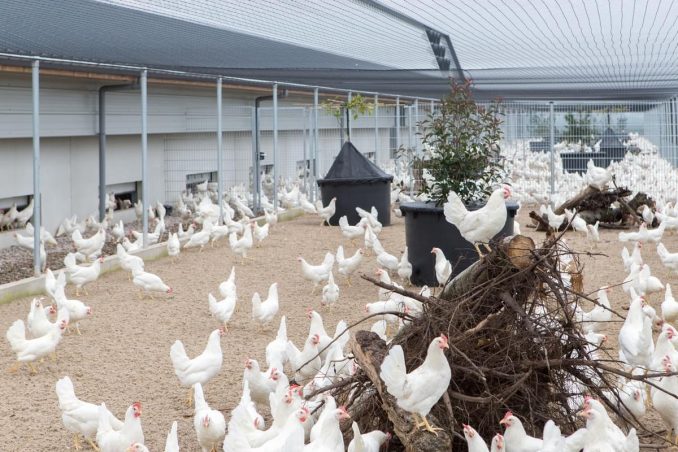 Be sure to read other instalments in this series.
Each day, Innovation Origins puts a start-up in the spotlight. Read them all here.