About Solar Monkey
Founders: Mels van Hoolwerff, nowadays at Phat Four (e-bikes), Tino de Bruijn and Jan Pieter Versluijs
Founded in: 2016
Employees: 35
Money raised: 1,6 miljoen via een investeerder. Omzet ligt boven de 2 miljoen per jaar.
Ultimate goal: To contribute to accelerating the transition to solar energy both in the Netherlands and the rest of the world with our software.
You might wonder if the Hague-based company with roots in Delft still falls under the start-up category. With the help of the software from Solar Monkey, installers in the Netherlands have already fitted about 200 thousand roofs with solar panels. The team of thirty-five employees also has customers in Belgium, Spain and the rest of Europe is soon to follow. "You can call us a scale-up by now," explains founder Jan Pieter Versluijs over the phone for this instalment of Start-up of the day.
What problem are you solving?
"In order to draw up a good quote, installers often used to drop by and measure your roof. That way, they could roughly calculate how many panels would fit on the roof and what the expected yield would be. But this process takes a lot of time. With our software, solar panel suppliers can draw up a quote remotely and specify exactly what the yield will be. In less than a minute, they will have worked out a complete quote. We also manage the monitoring of the system. For example, we indicate when panels are generating less energy. An installer can then act on this."
How does it work?
"On the basis of a variety of data, our software can calculate very accurately how many panels will fit on a roof and then how much power they will generate. We use high-resolution aerial photos that we purchase. But we also use open source data such as information from the land registry. With the general altitude database of the Netherlands, which is a 3D model of the whole Netherlands, we know exactly what the entire country looks like in 3D. To the nearest half meter. With all this data, our software knows precisely the angle at which the panels should be placed on the roof to generate as much electricity as possible. Solar Monkey also makes a calculation for shade with this data. Consumers know very precisely what their system will yield as a result."
How did you come up with this idea?
Mels van Hoolwerff was working on his graduation research and was using a type of 360 degree photo to measure the yield of solar panels and the effects of shadow on this. This was obviously not particularly scalable because you still had to visit every location. Then we started thinking: can you also do this remotely? It was only after half a year that the idea proved to be viable."
"An idea like that is something you have to develop further. We were not familiar with the market, so we immediately started talking to all kinds of parties. We didn't know anything yet and this is how we found out that we can make the work of installers a lot easier."
Are we going to see more products from you?
"At the moment, we are mainly looking at improving the existing software. We are constantly asking ourselves how installers can do their work as well as possible. For instance, in conjunction with a partner, we are also creating software in which installers can handle their entire schedule. All integrated into one system. In the years to come, the need for monitoring and servicing of existing solar panels is set to grow, and we are tapping into this with our software. We are also looking at other product groups such as heat pumps or solar boilers."
Instant plug-in solar panels as a solution to high energy bills? – Innovation Origins
Instant plug-in solar panels can cut down on energy bills, but do they also contribute to the energy transition?
Where is your greatest challenge?
"We want to continue to grow on an international scale. We have a number of challenges to sort out to do that: how do we get more exposure? Do we do that through partners or through direct sales as we are also doing in the Netherlands. Our organization is also growing; we expect to employ 50 to 60 people by the end of the year. That is a challenge from an organizational perspective."
"But each phase comes with its own challenges. In the beginning, you are responsible for everything. You have a vision, an idea and you have a very strong opinion about that. You also have to be able to let that go as you continue to grow. A founder who gets too caught up in things and starts micro-managing is of no use to you. That is demotivating, it prevents others from flourishing. You have to find a healthy balance and gather people around you who support the same vision."
When were you successful?
"I think it's important to relish the adventure of being an entrepreneur every day. In this respect, it is not about having one end goal. We want to help make sure that the transition to solar energy happens faster. We see to it that our customers can work more efficiently. In the past five years, the Dutch solar panel market has grown fivefold. That has taken off like wildfire. Also, many people don't know that the Netherlands has the most solar panels per capita. I think we as Solar Monkey can be proud of the contribution we are making to this."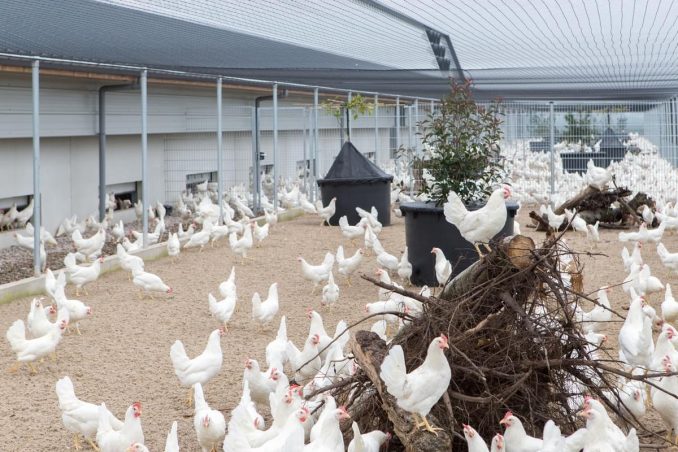 Be sure to read other instalments in this series.
Each day, Innovation Origins puts a start-up in the spotlight. Read them all here.