About Honeycomb
Founders: Gabriel Yoong, Cameron Brown, Maysa Abdadi, William Cox
Founded in: 2021
Employees: 4
Money raised: £131k Innovative Charging grant run by the Niche Vehicle Network, £127k pre-seed investment by SFC Capital
Ultimate goal: To create the largest and smartest infrastructure network for electric scooters in order to make a sustainable move towards micromobility.
According to the British Honeycomb, electric scooters will dominate the streetscape over the coming years, and with that comes good parking and charging infrastructure. Founder Gabriel Yoong explains why.
What does Honeycomb do exactly?
"Honeycomb has developed a locker in which people can 'smartly' charge their own electric scooter. Smart, because the charging system in the locker works with an algorithm that charges batteries in a sustainable way. When someone charges their scooter for seven hours, the algorithm ensures that the battery is recharged gradually. For example, the first hour the scooter is charged at 50 % and the last hour at 100 %. We extend the life of the battery that way. The locker has a universal charging system and is connected to the user's smartphone. This enables the user to keep an eye on when the scooter is charged and allows the algorithm to learn more about the battery and the best way to charge it. In the future, we want to see if our technology can also be applied to electric bikes."
Also interesting: This tile makes electric charging even easier
What problem is Honeycomb solving?
"At the moment, it is still difficult to effectively use your electric scooter as there is no infrastructure yet. More than fifty interviews with our target audience have shown that there is a need for charging and storage infrastructure. Currently, there are about 300,000 electric scooters in the UK. That number is expected to rise to 500,000 by the end of 2021. All those owners want to be able to safely park and charge their scooter. Other companies are also tapping into this need, but tend to offer shared scooters. We specifically want to focus on the owners of electric scooters."
"Apart from that, sustainability also plays a big role. There is a lot of innovation in the field of raw materials for batteries and that's a very good thing. Nevertheless, it is also important to extend the life of batteries. If batteries become more long-lasting, but we use them in an unsustainable way, that still contributes to pollution."
How did you come up with the idea?
"Honeycomb started as a project at university. Co-founder Cameron Brown ran up against the problem of poor infrastructure for electric scooters. There was no place to park his scooter at the gym or supermarket, and on longer trips, he worried about how long the battery would last. At the time, the other founders were doing research on battery degradation. That's how we eventually came up with Honeycomb."
Electric scooters are illegal in Britain. Why start a start-up in this market in the first place?
"We are expecting that electric scooters will become legal within a few years. If the infrastructure is already in place, owners will be able to use them as soon as they are legalized. Unlike a car or bicycle, an electric scooter has a low threshold and is cheap. In various places in Great Britain, the government is already carrying out tests with shared scooters. These tests mainly serve to collect data on how people use electric scooters. But people tend to treat shared scooters very differently from their own scooter. So, the data that is collected is not representative of how people will be using Honeycomb, for one thing. We are already talking to several parties with a view to running a pilot. With a little luck, the first people can test the Honeycomb next year."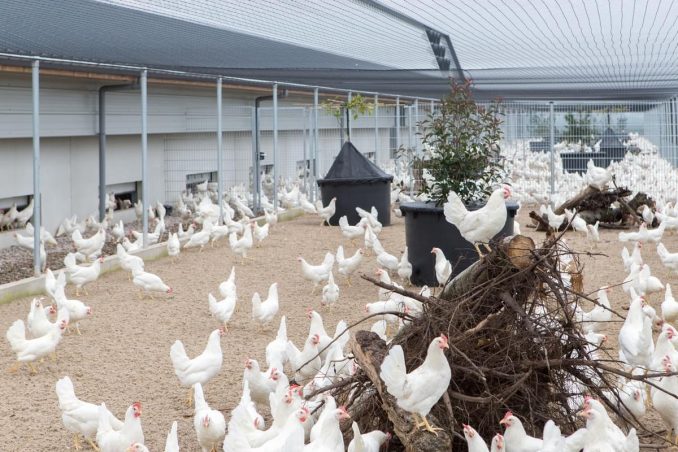 Be sure to read other instalments in this series.
Each day, Innovation Origins puts a start-up in the spotlight. Read them all here.