© Titusurya / FreePik / Vicky Jeol / Mercedes
Eindhoven-based protest singer Armand already had his most successful period behind him for a while when he released his single "Freedom is a Fully Fueled Mercedes" in 1986. In the Van de Weijer household, it's still regularly sung. Two years ago, I bought a 1998 Mercedes E240, beyond depreciation, as a very comfortable pilot project to see how cheap motoring can be. After two years, we are still under the targeted 15 cents per traveler kilometer. I – and certainly my sons – understand Armand at every refueling.
It touches on the essence of automobility. While the construction of roads and all those parked cars on the street certainly also took away some of our freedom, the car also gave us an invaluable privilege to theoretically reach every corner of the continent. It was that feeling of almost infinite freedom that I feared I would miss when I switched to electric driving, almost eight years ago. The idea that, when you drive home from work, you could spontaneously decide to take the exit in the direction of Barcelona for a week of tapas and terraces. They can do what they like, back home, but I'm off. You'll never really do that, of course, but the fact that you can is the essence of automobile freedom. What's left of that with an electric vehicle? If you then decide to make such an anarchic act of freedom in a southern direction, it will be a crazy week in Liège or Lille. Also beautiful, but hey, it's different.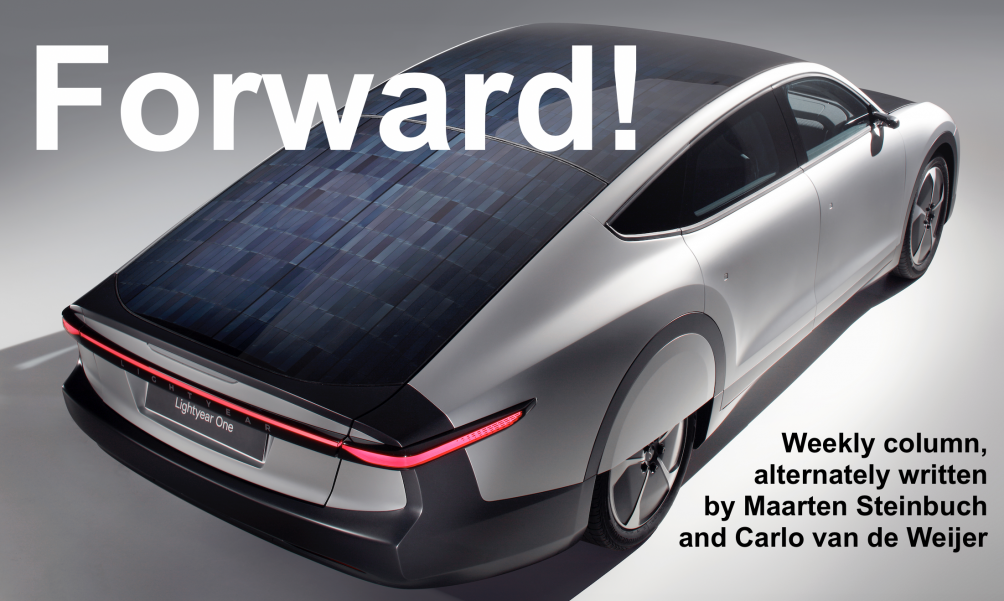 Eight years ago, there was hardly any fast-charger to be found. This regularly led to range anxiety. Will I be able to get home? And what if I have to travel more than 350 kilometers in a day? The latter was initially easily solved by a long list of people who could swap cars for a day. But soon there was a network of fast-chargers throughout Europe. To my own surprise, this made a trip to Switzerland, for example, not only possible but much more relaxing. Where I normally used to fight with the navigation system to try to cut half an hour off my estimated six hours travel time, I now know that charging twice will cost me an extra half hour, and I simply accept seven hours of travel time. It results in rest time to have some dinner with the family or time to catch up on work if you are traveling alone. I have a hard time remembering why that trip to Switzerland once had to be done in five and a half hours. Of course, taking a half-hour break every few hours is much wiser and safer anyway.
But what are we really talking about? Of all daily trips, 96% are under 200 kilometers, 98% under 300, and almost 99% under 400. Of the electric car models with different battery packs, over time those with the smaller, cheaper versions prove the most popular. But frequent drivers are also being catered for. Recently Mercedes presented its new electric flagship, the EQS. Up to 770 kilometers of range and it recharges over 500 kilometers in half an hour.
The range anxiety will soon be over for good. And Armand can start working on a remake of his song in the afterlife. Freedom is a fully charged Mercedes.
Maarten Steinbuch and Carlo van de Weijer are alternately writing this weekly column, originally published (in Dutch) in FD. Did you like it? There's more to enjoy: a book with a selection of these columns has just been published by 24U and distributed by Lecturis.
Support us!
Innovation Origins is an independent news platform that has an unconventional revenue model. We are sponsored by companies that support our mission: to spread the story of innovation. Read more.
At Innovation Origins, you can always read our articles for free. We want to keep it that way. Have you enjoyed our articles so much that you want support our mission? Then use the button below:
Donate
Doneer