About AVILOO Gmbh
Founders: Dr. Wolfgang Berger (CEO), DI Marcus Berger (CFO and COO), DI Nikolaus Mayerhofer (CTO);
Founded in: 2018
Employees: 25
Money raised: More than 6 million euros in financing, including the most successful crowd investment campaign in Austria and funding from Austria Wirtschaftsservice (AWS), Österreichische Forschungsförderungsgesellschaft(FFG), Horizon 2020;
Ultimate goal: Set global standards in testing batteries in electric vehicles
Technicians Wolfgang Berger and Nikolaus Mayerhofer were both in the automotive industry when they decided to develop an independent battery test for so-called traction batteries in electric vehicles. It all started in the evenings and on weekends and eventually grew into a garage business, simply because a lot of research work had to be done on the vehicle. When the forty-somethings received their first grant, they left their jobs behind and had a marketable solution after just three years.
Here is CEO Dr. Wolfgang Berger in an interview with Innovation Origins:
Could you briefly explain the problem your battery test solves?
Batteries used in electric vehicles wear out over time. That is, they lose their ability to store energy. That's especially important when you're trying to sell an electric-powered used car. The battery is by far the most valuable component of an electric vehicle, so you should have a clear picture of its health. A replacement battery can easily cost €10-€20,000. So as a buyer of a used electric vehicle, you should make sure that the battery has been checked in a certified process. After all, the capacity of the battery determines the range of the vehicle.
Also interesting: Researchers develop safety status for second life of lithium car batteries
Could you describe the solution?
The battery test basically consists of hardware electronics that we have developed. It is a box that connects to the so-called OBD (on-board diagnostic) interface of the vehicle, where it records battery data and transmits it to our Battery Data Cloud platform. This can be up to one million data points per hour for each test performed. We then evaluate this data using algorithms developed in-house that determine the battery's state of health. Finally, the customer receives the test report in the form of an official certificate from the German Technical Inspection Agency (TÜV).
But the actual product we sell is not hardware or software, but a battery test or battery certificate.
What is your motivation?
With our manufacturer-independent battery test, we want to contribute to a functioning, thriving used car market. This is important because this market is needed so that electromobility can also establish itself in the new car sector. Only if used electric vehicles sell well and at good prices will new electric vehicles also be bought in large numbers.
What makes your innovation better than or different from existing market offerings?
This is the first product that provides a manufacturer-independent battery health check – a battery test that is neutral, comparable across manufacturers – and already certified by the German Technical Inspection Agency (TÜV). There is nothing else like it on the market.
What challenges are you currently facing?
After three years of development, we are now in the go-to-market phase and are launching our product in several European countries with well-known partners. In Austria, we are working with ÖAMTC (the Austrian Automobile, Motorcycle and Touring Club), among others, and soon we will be able to announce our partners in Germany, Norway and the Netherlands.
What is your location like?
Our company location is ideal. We are housed in a former car dealership and can drive the vehicles next to the desks. At our location in Austria, we are experiencing a shortage of skilled workers, which is particularly pronounced in the areas of software development and electronics.
What was the biggest obstacle you had to overcome?
Our biggest obstacles have always been when it comes to obtaining more funding. But in retrospect, we were very successful in a short period of time. All the well-known Austrian and European funding institutions supported us. We were also one of two Austrian companies to receive financial support in the amount of €2.3 million from the EU Commission as part of the Green Deal.
What have been your best moments so far?
The market launch of our product in 2021, the benefit that customers see in our battery test, and the confidence we create in the purchase of electric cars…these are the things that motivate us.
What are your next goals?
We plan to introduce more products tailored to specific problems. Currently, we are developing a battery test for leased vehicles that have been returned, for example. Another focus is on a test system for the general inspection or PTI (Periodical Technical Inspection). If this periodic inspection required by law also includes the battery, then we want to have a suitable product available for this as well.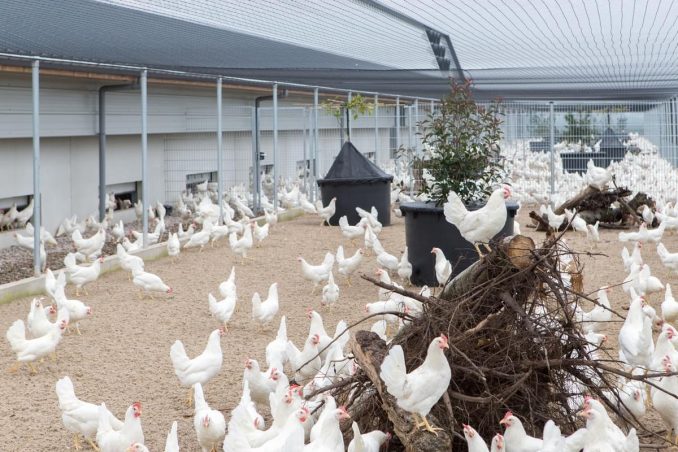 Be sure to read other instalments in this series.
Each day, Innovation Origins puts a start-up in the spotlight. Read them all here.