The four pillars in renewable energy financing: 1) energy generation, 2) energy storage, 3) sustainable mobility, 4) smart buildings; © bullfinch
About Bullfinch Asset AG
Founders: Robin Haack & Hugo Mérida-Barba
Founded in: 2019
Employees: 39
Money raised: Around 2,000 Assets under contract
Ultimate goal: Enabling households worldwide to access affordable renewable energy
Robin Haack worked in finance in the U.S., where he learned about innovative and simple financing solutions for a decentralized energy supply with renewable energy. But in Europe there was not yet a single provider. This was a gap he wanted to fill. It took complex software developments and tough negotiations with investors – but now, with the start-up bullfinch, he offers financing concepts that are integrated into the sales process of solar installers.
Homeowners can choose between renting, leasing, or credit, among other options. In this installment of the Start-up-of-the-Day series, Robin talks about his project and the challenges of starting up a company.
What problem are you solving with your financing concept for a decentralized energy supply?
Buildings are responsible for 40 percent of the world's emissions, most of which are caused by energy consumption. If Europe is to become energy independent, then several billion euros per year must be invested in a decentralized energy supply with renewable energy in buildings. However, most homeowners are overwhelmed by the complexity of energy technologies and unwilling to spend large sums on it. There is also the technology risk, which they do not want to bear. Think, for example, of a software failure for batteries and heat pumps. These are the problems we solve with bullfinch. We enable every homeowner to do something for energy independence and to combat climate change.
Artificial Intelligence helps optimizing the use of development aid money – Innovation Origins
A research team from ETH Zurich and LMU Munich is using artificial intelligence to analyse 3.2 million development aid projects worldwide.
What was the biggest obstacle you had to overcome?
Funding was very difficult. We hardly got any grants because financial technology is often exempt from grants. At the same time, our business model is very long-term. We manage the energy systems for a decentralized energy supply for 20 years. This makes us too finance-heavy for subsidies and too long-term for traditional venture capital. In addition, we are active in several areas – financing, the energy sector and real estate – and there are few investors who really understand this mix. Accordingly, it was difficult to communicate our concept and convince investors.
But the most difficult thing was to find an infrastructure investor as a partner. That took half a year. We are working with two investment companies, Aquila Capital in Hamburg and Impax Capital in London. Both manage several billion euros each, and we structure, validate and manage the individual projects. Infrastructure investors then invest in the structures that we prefabricate. We had to invest a lot of effort to find solutions for the many small producers in the energy industry.

How did the financing work out in the end?
With the energy provider EWE, the Hamburg-based real estate developer Momeni and the fintech venture capital fund Elevate Capital we were able to gain very strong partners very early on who believed in the model. We also brought together a strong management team and a strong supervisory board. Our supervisory board includes the former German Postbank CEO and the former German CEO of the energy supply company RWE, who believed in the model. Gaining these strong strategic supporters early on has been extremely helpful in advancing our financing concept for a decentralized energy supply.
What have been the best moments so far?
We have now built a very long-term business model and enabled several thousand homeowners to achieve a large degree of energy independence. I am proud of the cooperation with large companies in the energy sector such as the German EWE (Energieversorgung Weser-Ems) AG. I am also proud of our team, whose members work all across Europe. Our management is spread across Frankfurt, Madrid, Berlin and Munich and the technology team is based in Italy and Spain. We also have people in the technology area who have a lot of experience and have worked for a long time at Amazon and Google as programmers.
What are the conditions like for bullfinch at your location?
Germany is per se comparatively slow and skeptical about innovations. In addition, solar plants and other decentralized energy sources are associated with enormous bureaucracy. What works in our favor is a strong awareness of sustainability and clean energy among the population.
How would you like to develop your company further? What is your ultimate goal?
We have already invested millions and want to channel billions of capital from the financial market into the renewable energy equipment sector in the coming years. Ultimately, we want to grow from thousands to hundreds of thousands and hopefully millions of energy installations at some point.
Our ultimate goal is to expand investments to maximize our impact and provide value to as many households and CleanTechs as possible.
What makes your innovation better or different from existing things?
In Germany, we are unique so far: we simplify and automate as many processes as possible, reducing the effort and making the work easier for CleanTechs and banks. As a result, end customers don't have to go to CleanTechs and banks to finance their new sustainable energy system. We consolidate these processes for them.
We're integrated into the process, which means we're making it super simple, trying to eliminate as much complexity as possible from this process. At the same time, we make these projects viable investments for pension funds and life insurers, who are extremely risk-averse. The trick is to structure these many small investments and map all this complexity technologically, while still remaining simple for the outside world.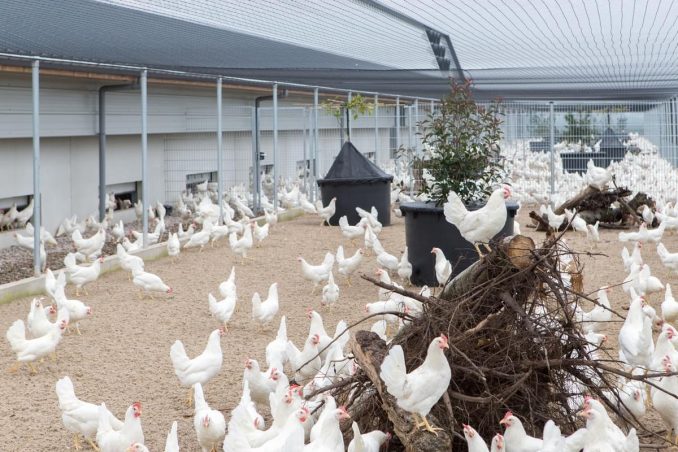 Be sure to read other instalments in this series.
Each day, Innovation Origins puts a start-up in the spotlight. Read them all here.