About U-Turn
Founders: -
Founded in: 2017
Employees: 20
Money raised: 2 million euros from an investment round
Ultimate goal: Laughs: "All transportation via Uturn, via waterways, roads and railroads."
Did you know that many carriers in the logistics sector are still dependent on 'old fashioned' paperwork? Or that there are hundreds of empty trucks driving around in and between European ports every day? UTURN thought this could be done better. This scale-up is helping to make the transportation of goods more efficient, transparent and sustainable. Patrick Bonemeijer of the Rotterdam-based logistics platform explains how they go about this.
What problem are you solving?
"Carriers as well as shippers still often rely on 'old fashioned' working methods. A lot of emailing, calling and even faxing is still going on. We digitalize this process through our platform. We also bring clients and transporters into contact with each other. This may entail the occasional trip, but regular transports as well. Our system also ensures that shippers are informed more quickly about the status of their freight. There is no need to email or call, as drivers pass this info on via our app. Our system takes the burden off the shoulders of both shippers and carriers."
"Through our platform, we're enabling shippers and carriers in Europe to easily find each other and work together. In addition to making these kinds of connections, UTURN takes care of the whole process for the shipper from the initial order to the payment."
How do you make the transportion of freight more sustainable?
"You now see that some of the trucks that drop off a container at one European port continue on with an empty load to their next order. However, there are also containers that have to be transported between those locations. At the moment, other carriers make detours to do this, while there are empty trucks going in that direction. Why can't a driver who has to go that way anyway take one of those containers? Via our platform, carriers can offer that kind of capacity. Because Uturn knows who is driving where with a full, but also with an empty container, we can schedule shippers efficiently and effectively. This not only means fewer empty trucks, but fewer trips are needed too. This is how we reduce CO2 emissions in the logistics sector."
What makes you different from other platforms?
"Before a carrier can start accepting rides through us, they are extensively screened and we always get in touch with them personally. Do they have all the permits that are required? What about insurance? That sort of thing. On that basis, we decide whether a carrier will be accepted onto our platform. They are then given a performance rating based on the trips they have made. This is how we can ensure that we only work with good carriers. If the rating drops, we discuss this with the carriers again and draw up a plan for improvement."
"Most platforms are digital forwarders and that's not what we are. We have an open platform where supply and demand are brought together. Thanks to smart digitalization, we can work on a structural basis much more efficiently and at much lower costs."
At the beginning of 2020, you landed an investment of 2 million euros, are you really still a start-up?
"No, we are admittedly not that anymore. We have grown quite a bit recently. Even before corona, we were already growing substantially. But the pandemic has made digitalization all the more important. With 2,200 affiliated carriers and 700 shippers transporting their goods through our platform, we have since become a scale-up."
How is the market shaping up?
"The logistics market is extremely challenging, just look at the Suez Canal, the ports closed in China, container ships stranded on dry land, price increases – and I could go on and on. We are, of course, also affected by these market forces. It's in the context of these developments that the cry for transparency, simplification and cooperation of and between these various processes is becoming increasingly louder and more desirable."
What are you most proud of?
"In the beginning, parties saw us mainly as an ad hoc solution, in other words, for the more flexible trips. But that is rapidly changing. More and more shippers are opting to have more and regular trips go through our platform. We are a serious partner for container transport. In just five years, we have become a structural solution for 700 shippers and 2,200 carriers throughout Europe."
"For quite some time in the Netherlands, we have had an automatic portbase integration for Dutch ports in place. Recently, we also integrated this into our platform for Belgian ports (secure container release). Normally, a container is registered at a port, then a carrier has to notify that it is coming to pick up the container. In the meantime, customs still have to check everything and the documents have to be in order. This is normally done by email and often causes frustration among clients because it doesn't always go smoothly. We've now automated this process so that it is more efficient for all parties and clients can automatically see what the status of their freight is. We want to expand this to other countries as well."
What else can we expect from you in the future?
"We're also looking at other forms of transport, as in, by train and inland barges. So that via our platform, clients can expect the most efficient form of transportation at a good price. We're also working on new forms to be able to take the worry off our clients' shoulders even more. We not only want to be a matching platform, but a transport management system as well."
Main photo: (c) Pixabay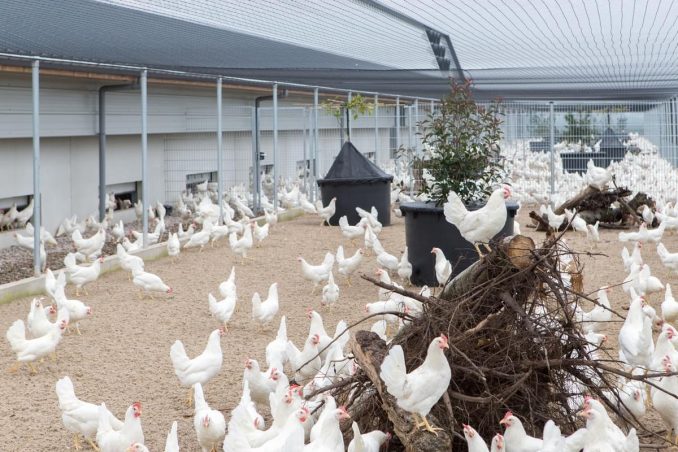 Be sure to read other instalments in this series.
Each day, Innovation Origins puts a start-up in the spotlight. Read them all here.