© Titusurya / FreePik / Mohamed Mb / the Noun Project
A consortium of European truck manufacturers, Traton (Volkswagen Group, including Scania and MAN), Daimler Truck, and Volvo, recently announced that they will work together to build the necessary charging infrastructure for heavy trucks in Europe. The joint venture will start putting in place 1,700 fast-charging stations in 2022.
As a driver, you will soon be able to charge your truck there within the legally required 45-minute rest period, day and night. All truck manufacturers will be able to use the charging stations, and the goal is to always source the electricity from green sources – something that will apply to all electricity sooner or later, by the way. In addition, it is planned that long-distance coaches for consumer transport will also be able to use them. The joint venture will be headquartered in Amsterdam, which also adds kudos to our Dutch active role in charging stations and the software required for them. The recent IPOs of EVBox and Allego, both now worth more than €1 billion, reinforce that picture, as does the success of Fastned and others.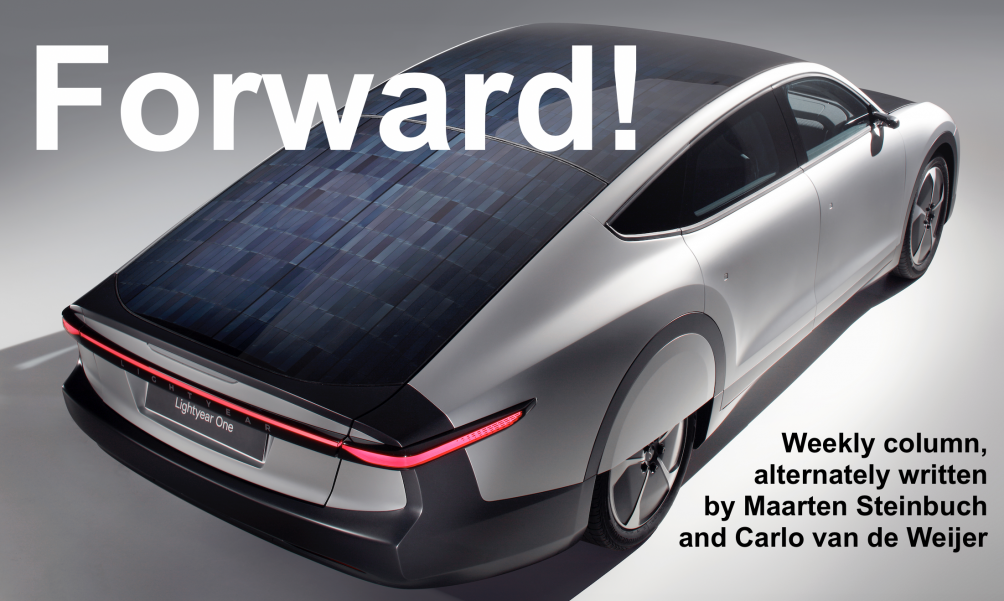 The news is further confirmation that virtually the entire automotive industry is committed to electric propulsion. Now that clear steps are also being taken towards electrically powered long-distance freight transport, the hydrogen variant has also been relegated to second place here. The city bus industry is already almost completely converted, and passenger car manufacturers are increasingly announcing when they are going to stop selling gasoline engines and switch completely to selling electric models.
Even Toyota, which has long insisted on hydrogen-powered passenger cars, now has to grit its teeth and admit that electric is the future. Fortunately, this also means the end of their misleading advertising about so-called self-rechargeable cars; after all, that was just about their gasoline-hybrid drives. The fact that electric propulsion now also has the full attention of manufacturers for the long-haul and therefore heavy trucks, can be called a breakthrough.
We have previously discussed in this column series that green hydrogen is about three times less efficient than using electricity in a battery drive. This makes the business case for electric propulsion in heavy road transport effectively a no-brainer since almost half of the operational costs are fuel-related. The increasingly cheaper and more compact battery packs make the initial purchase price lower, and thus the payback period becomes shorter. With Traton's announced plans, the requirement for a good charging infrastructure will soon also be met, where you can charge with at least 1 MW and thus continue your journey in three-quarters of an hour. In combination with the mandatory 45-minute rest break, charging will even become a cost-neutral operation.
Maarten Steinbuch and Carlo van de Weijer are alternately writing this weekly column, originally published (in Dutch) in FD. Did you like it? There's more to enjoy: a book with a selection of these columns has just been published by 24U and distributed by Lecturis.
Support us!
Innovation Origins is an independent news platform that has an unconventional revenue model. We are sponsored by companies that support our mission: to spread the story of innovation. Read more.
At Innovation Origins, you can always read our articles for free. We want to keep it that way. Have you enjoyed our articles so much that you want support our mission? Then use the button below:
Donate
Doneer