Where once coal waited to be shoveled onto train cars, the Kohlebunker in Freimann, just north of Munich, now hosts companies at the cutting edge of electromobility technology. From October 20-22, 2020 the fifth eMove360° Hybrid 2020 Conference will host industry leaders both on site and virtually. It is the leading technology trade and festival fair for electromobility and for connected and autonomous driving. The eMove360° trade fair is also dedicated to sustainable mobility solutions such as car-sharing and intermodal mobility.
With one-third of the visitors and just under half of the 300 exhibitors coming from abroad, eMove360° targets developers, designers and IT experts, as well as buyers and users such as fleet managers, decision-makers in cities, communities, hotels and tourism and service providers. Events include: the eMove360 Future Mobility Conference, October 20-22 (Electric Mobility, Autonomous Driving, and Charging & Energy); the eMove360 Battery Conference, October 20-21; and the eMove360 Hydrogen & Fuel Cell Conference, October 22. Toyota, Air Liquide, Bosch and Webasto are just a few of the companies that will be represented.
Robert Metzger is the CEO of eMove360°, which had its beginnings in the MATERIALICA trade fair. Metzger took this fair over from Munich International Trade Fairs, founding MunichExpo in 2004. Events were added to the MATERIALICA trade fair over time, and in 2016 it became eMove360°. All of this led to the creation of the foundation for today's events.
Based on this extensive experience in the industry, Metzger has become an expert on the topic of electromobility. Innovation Origins asked him about German industry's relationship to this topic. German car manufacturers famously dragged their heels when it came to electric technology, partly because the largest automotive manufacturers were caught up in the emissions scandal known as "dieselgate."
Does he think German carmakers missed their chance to get in on the market for electric vehicles? "The German car manufacturers have indeed delayed the switch to electromobility for a long time, but they are now starting to catch up," he says. "Above all, they are chasing Tesla, which is miles ahead of the rest in terms of technology," he adds. They are now investing heavily in this technology in a race to make up for lost time.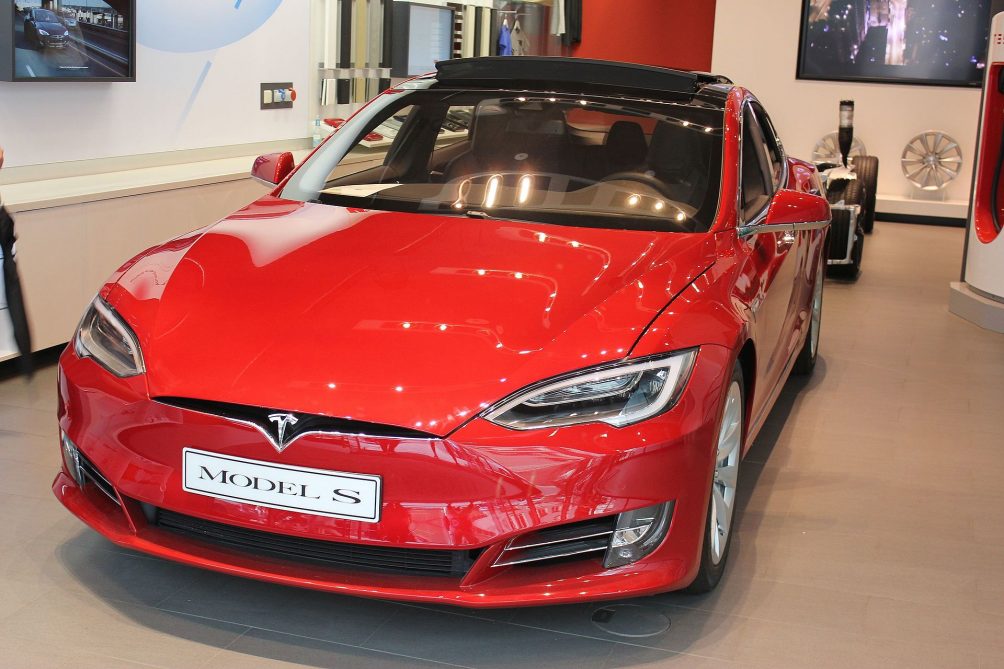 Electromobility has now become a buzzword in the automotive industry as major manufacturers and suppliers are pressing ahead to gain market share. True, but Metzger feels that it goes beyond pure economics: "In my opinion, electromobility will prevail, not just for environmental reasons, but because it is simply more beautiful, cheaper, more pleasant and sportier than driving a noisy, smelly internal combustion engine."
And perhaps even more importantly: "It is simply more fun!"
Does he believe that the German car industry made the switch to electromobility too late? "I think they will at least catch up and also do business," he responds. So they were late joining the game – but not too late.
A highlight of the eMove360° trade fair will be an awards ceremony where a jury will choose the most outstanding innovations. Out of 15 finalist companies, two awards will be presented in the following areas: the Award 2020 for Electric Mobility & Autonomous Driving and the MATERIALICA Design and Technology Award. The awards ceremony will be on Tuesday, October 20, starting at 5:00 p.m. as part of eMove360° Hybrid 2020.
It comes as no surprise that like most areas of the economy, the coronavirus has had an impact on eMove360°. Component suppliers are struggling, both established companies and newer ones. The organizers have compensated by expanding their digital hub to allow attendees to participate virtually. At the eMove360 Conferences last year they had about 200 attendees. This year, the trade fair expects 100 onsite and 300 virtual attendees and 15 onsite and 100 virtual exhibitors. The next scheduled live event will be held next year: eMove360° Europe 2021 will take place from October 16-18, 2021. For what should be a post-corona event, the organizers expect to host 300 exhibitors and 10,000 visitors.
See also the eMove360° image film.