© Corvus Drones
About Corvus Drones
Founders: Gerhold ten Voorde, Frans-Peter Dechering
Founded in: 2019
Employees: 2
Money raised: -
Ultimate goal: To digitalize every individual plant, in every greenhouse, anywhere in the world. In this way, we help growers to grow crops even more sustainably and to respond to the demands of retail.
Using a drone weighing less than 600 grams to count the seedlings in a greenhouse? The drones from Ede-Wageningen-based Corvus Drones do just that. Although the company are still working on their first series production, greenhouse agriculture companies are already queuing up for their drones. I chatted with Frans-Peter Dechering for this instalment of Start-up of the day. 
What makes your company unique?
"Our company focuses on data collection in greenhouse agriculture. That means we fly over crops and between crops with our drones. You can give those drones a variety of commands, including counting seedlings and flowers, or measuring how big fruit is. The drones are fully automated and follow a flight path that is pre-programmed. The drone flies past the plants at a minimum distance to ensure the optimal lens angle during recording. That data is then processed into an analysis that enables the grower to better monitor their crops. At the moment, we are the only ones making drones that can do this. A subscription costs between 1,500 and 2,000 euros per month. This includes the drone, the installation, the applications and the data analyses that are sent by email."
This sounds like a niche product. What is the added value that your company brings to this sector?
"We did a great deal of research in advance, of course. What everyone knows by now is that there is a dire shortage of people who have green thumbs. We are reducing the reliance on crop workers with our drones. The drone will never completely replace people, but it can simplify the start of the cultivation cycle. With good support, a grower can grow their business faster without being dependent on people who are specialized in the cultivation of crops. In more concrete terms, a lot of time is saved. The work that the drone does cannot be done by a human being in the same amount of time. And it's more precise without causing any damage to crops."
"Another advantage that is not insignificant when monitoring crops this way, is that the grower gains a much better insight into how far their crops are progressing. Many growers produce more than necessary because they have to meet the demand from retail and are therefore always assured that they are able to meet that demand. Now they don't have to do that anymore because the data that is collected provides them with a clearer overview. This is much better for the environment because less energy is used and crops don't have to be thrown away."
Thermeleon makes greenhouse horticulture more sustainable with smart thermal battery – Innovation Origins
In order to achieve the climate targets, the greenhouse horticulture sector will have to innovate in a lot of areas. For example, energy losses in temperature … Continued
How environmentally friendly is your drone really?
"I'm pleased you asked. We have a circular business model. We reuse everything as much as possible, and make sure things are refurbished or else recycled. We view this as our moral obligation. Our subscription is also structured around that. Growers get usage rights for the drones, but they remain our property. If something breaks down we want it back so we can repair it ourselves with a new part. This enables us to retain control over the quality and technical life of the drone and to maximize the (re)use of all the parts. We build the drone, except for a few components, completely by ourselves. We also make some of the circuit boards ourselves. I can't yet give an answer to how long our drones will ultimately last, but we naturally want to get the most out of them."
If I call you up in five years' time, what can you tell me about your company then?
"So, by then it will be 2027. According to our planning, that's when we will also introduce the drone in the mid-tier tech horticulture sector in, for example, Mediterranean regions or Central America, such as Mexico. This is a slightly less advanced horticultural area, while it is ten times larger than high-tech horticultural production. We expect to have thirty people working for Corvus Drones by then. And we will be the first in our field. At least in the Netherlands, Northwest Europe and North America."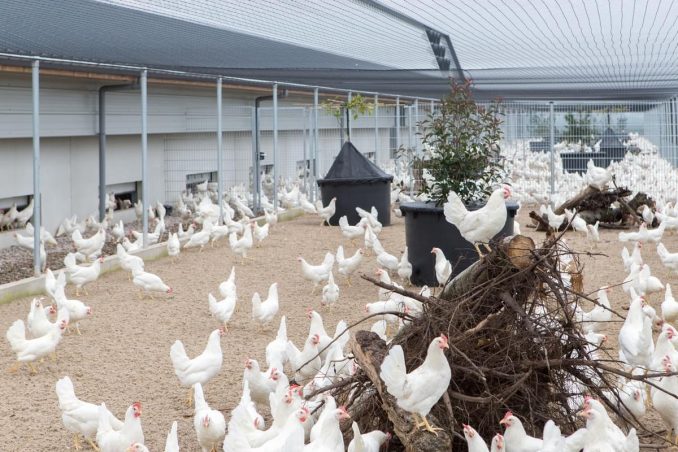 Be sure to read other instalments in this series.
Each day, Innovation Origins puts a start-up in the spotlight. Read them all here.