© E. Kieckens
About Democracy Game
Founders: Dimitra Giannaki en Konstantinos Kalafatakis
Founded in: 2021
Employees: Team van partners bestaat uit 7 personen
Money raised: -
Ultimate goal: Facilitate the constructive involvement of younger generations in the political and decision-making processes and keeping democracy alive.
Democracy is under pressure. Not only because dictators and authoritarian regimes seem to have the upper hand in the world. But also because citizens in democracies have grown lax about their form of government, which is, after all, the most 'inclusive' there is. Young people in particular feel far removed from the principles of the Athenian city state, where the concept of "democracy" was first put into practice around 2,500 years ago.
It is therefore time for a revitalization of the democratic process. Where else can that begin than at the birthplace of democracy. We spoke in Athens with Dimitra Giannaki, the woman behind Democracy Game, a platform that aims to promote youth participation and counteract fake news. She came up with the idea while working for a Greek European parliamentarian in Brussels in 2018, she tells us in this instalment of Start-up of the day.
"Democracy Game should become the LinkedIn of public opinion and decision-making," Giannaki insists, when we speak to her in a restaurant 200 meters from the Greek Parliament building. As such, Democracy Game, is a social media platform. Not to worry, it's not one of those dime-a-dozen ones. This platform "hosts" virtual debates, contests and opinion polls, and the participants are people with real identities. Now that's not very much like Facebook at all
Greece gambles on greening to get out of crisis – Innovation Origins
Greece is betting on energy efficiency and electric mobility. Greening is the chance to finally leave the "Great Crisis" behind.
Participants can set up virtual clubs, but also, for example, enter a virtual 'town hall' and access statistical data to use as a tool in debates. "The goal is to enable young people to draft policies on various real-life issues in the local and national arena. This way, young people are encouraged to make their voices heard and they are inspired to think in a critical way, to fight fake news and to participate in the decision-making process of politics," says the 37-year-old founder who holds a degree in Political Science.
Referendum
"Our target audience is mainly made up of young people between the ages of 16 and 29 who were born in the digital age. With our app, we want to help them play an active role in political life." The platform is intended to encourage this group, in particular, to debate political and social issues, with the possible outcome of a vote taking place. Ultimately, the platform could provide a type of referendum. For this, of course, local and higher authorities must also be willing to cooperate, and regulations may have to be changed.
According to Giannaki, (European) governments should welcome these kinds of initiatives, as they are an attractive way to involve young people in decision-making processes. Thanks to technology, which includes blockchain, it also guarantees that a user only votes once and that the vote is confidential.
The app must also ensure that 'fake news' is stamped out. This is done through good, neutral disclosure of information and by allowing only verified users, in a manner similar to what LinkedIn does (and Musk's Twitter says it wants to do). "Technology aids truth," says Giannaki, who built a career as a business consultant after graduating from her studies.
Game over
Despite the name of the app (and the start-up), the platform is not really a 'game' per se. It's not Minecraft or Fortnite. That 'game' in the name has to do with the years (2010-2015, ed.) when Greece was balancing on a financial precipice, and almost exited the eurozone. "Everyone, and politicians especially, used expressions like 'the game is up' and 'game over' back then. Our name is a nod to that, to say that we can actually have control of the game," says the energetic Giannaki, who has worked in the past at the Coca Cola Hellenic Bottling Company, among other companies. She does not think that the name (i.e., Democracy Game) is confusing, also because it does actually use light game elements.
Europe's first Chief Heat Officer: 'Heat must be on everyone's radar' – Innovation Origins
Last year, Athens became the first and only European city to appoint a Chief Heat Officer, a director of urban heat management.
The app is currently at the stage of MVP (minimum viable product, ed.) phase. That was the version that this start-up presented itself with a few months ago at the finals of the EU Datathon – the 'Open data' competition organized annually by the European Union. Democracy Game won second prize in its category. Giannaki considers her platform to be unique. "It contains tools that combine neuroanalysis, fact-checking and gaming. As far as I know, this is something you can't find anywhere else. It also has to do with the fact that our team of developers is extremely diverse. In addition to political scientists, our team includes ICT people, journalists, neuroscientists and marketeers."
Since receiving the European award, the start-up has been working hard to develop the app further and raise funding. On one hand, the content is being enhanced with applications and data. While on the other, partners and investors are also being approached. Right now, it looks like a Greek consulting firm specialising in marketing that has a large user database is going to step in.
Photos: changing of the guard in front of the Greek Parliament in Athens (opening image), Dimitra Giannaki and road sign signposting Athens.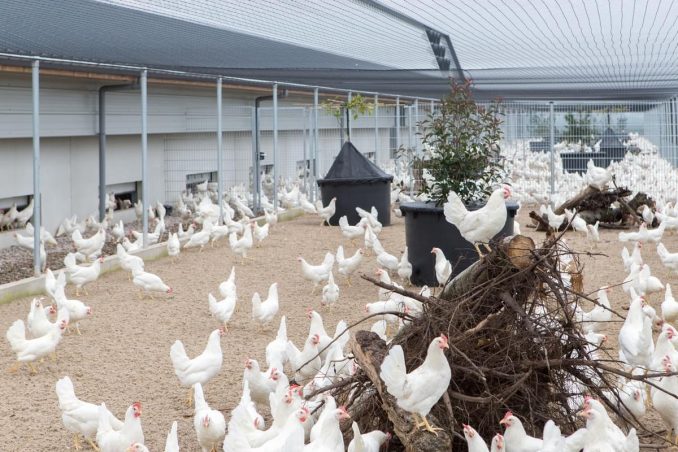 Be sure to read other instalments in this series.
Each day, Innovation Origins puts a start-up in the spotlight. Read them all here.