© Foto Coralie Cardon
About Agilytic
Founders: Julien Theys and Christophe Robyns
Founded in: 2015
Employees: 20
Money raised: Private equity
Ultimate goal: Become the go-to data and business consultancy boutique in Belgium and beyond, known for its results-driven work and skilled workforce
Agilytic is a start-up from Terhulpen, Belgium that helps companies analyze all kinds of in order to make better policy decisions. Julien Theys, Managing Partner at Agilytic and visiting professor in Digital Entrepreneurship at Solvay Brussels School of Economics & Management in Brussels, talks about it in this instalment of start-up of the day.
How did you come up with the idea for Agilytic?
"We need to quit operating on the work floor just on a 'gut feeling'. By analyzing data from a company, you can get a much better understanding of the processes and make better decisions that just driving decisions based on personal conclusions. Don't make the mistake of relying solely on your own analyses of 'I think this' or 'I think that'. Let the data speak for itself. Agilytic was born out of that observation."
What are the objectives of Agilytic?
"Many companies are facing enormous challenges. We help them achieve their business goals by making better use of their data. Most companies don't use their data well enough. We uncover the big challenges they face based on that data and how they work with it. We help them, so to speak, to go one step further in finding solutions to their challenges."
How do you collect the data from these companies?
"It takes a lot of preparation to uncover everything. We look at the quality of the data and whether it is reliable. Only if it is of high enough quality can we use it to solve problems. All available data is involved in this process. In doing this, we break through the so-called data silos in companies. Then I have in mind, for example, CRM, invoicing and logistics."
How many projects have you already undertaken?
"We have already done 125 projects for about 60 different clients. For instance, we focus on the commercial aspect: how can companies attract new customers? We examine their logistics, marketing and sales. For instance, we also look at which customers might be at risk of leaving. We then go and see what the company can do to prevent them from leaving."
European Data Act will soon give primarily consumers much more rights – Innovation Origins
The proposed Data Act is intended to end the debate about who owns the data that systems produce.
Are you also trying to speed up processes in a company?
"We are indeed also setting up courses of action to speed up certain business processes. I am referring, for example, to the optimization of inventory management and the management of a vehicle fleet. The management of administrative processes also belongs to this. For one thing, we can also ensure that documents are automatically recognized and processed. That eases the workload for administrative departments."
You also give financial advice. So how do you do that?
"Most companies don't go bankrupt because they don't have any income, but simply because they run out of cash. One of our main activities is also to provide financial advice on that. We then also build algorithms to better manage cash flow. But we can automatically recognize fraud on documents as well. Many financial services companies already use analytics to assess the potential risk and profitability of customers. But lots of them don't adopt that practice when dealing with defaulting customers. We examine why the customer is not paying. Maybe they're dissatisfied? Maybe they don't understand the administrative process? Or maybe we're just dealing with an oblivious customer? By leveraging this kind of company data, customers can be addressed in a personal way, helping to settle debts more easily."
Does this approach work for personnel issues as well?
"It's true that we have data projects to help lower burnout rates as well. We're going to help the organizations to manage their work better and improve employee satisfaction. We try to uncover some factors in advance, to be able to intervene ahead of time so that burnouts can be prevented."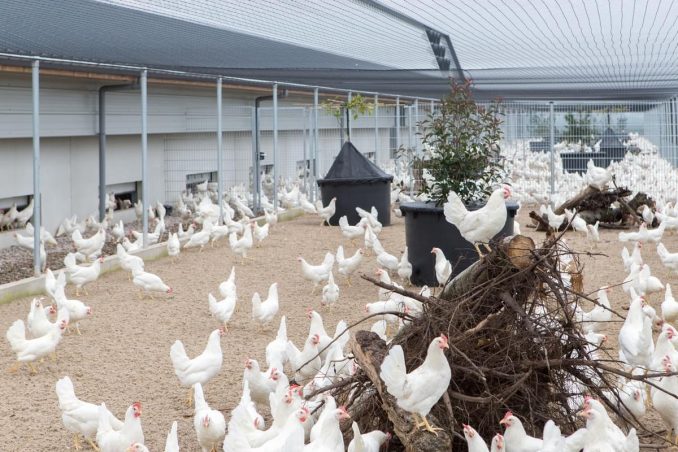 Be sure to read other instalments in this series.
Each day, Innovation Origins puts a start-up in the spotlight. Read them all here.