(c) Unsplash - National Cancer Institute
About Fimo Health GmbH
Founders: Alexander Krawinkel, Benedict Höger, Dominik Stiegeler
Founded in: 2019
Employees: 15
Money raised: 500 k from various research grants; investment round: more than 1 million (exact amount disclosed)
Ultimate goal: To help those affected by chronic diseases with symptom management
Fatigue is a clinically relevant form of exhaustion that is typical for certain chronic diseases. Patients suffer massively from it, but symptom management for chronic diseases such as cancer, long COVID or multiple sclerosis is difficult. Fimo Health, a Germany-based digital health start-up, has developed an app that can improve the quality of life for sufferers and support the documentation of patients' medical history. By empowering patients and offering preventive approaches, the technology also helps insurance companies reduce costs. Recently, Dutch investor LUMO Labs and Germany's Barmenia Next Strategies, among others, invested a seven-figure sum in Fimo Health. In this installment of the Start-up of the Day series, co-founder Alexander Krawinkel talks about the challenges of starting up in the digital health sector.
Can you describe the app?
The app uses data from smartphones and wearables to collect various vital and environmental parameters that can influence fatigue and other symptoms. Additionally, data is collected via tests and questionnaires. After comprehensive training, patients who have chronic conditions are able to better understand their symptoms and proactively counteract them. The course covers various topics such as mindfulness, exercise, nutrition, energy and stress management, or how to deal with family and friends, for example.
What is your motivation?
People who have chronic illnesses and fatigue suffer greatly because even minor activities such as taking a shower or going for a walk can be so exhausting that they can no longer perform everyday activities for hours or days. In the European Union alone, approximately 40 million people have chronic fatigue illnesses. Our motivation is to provide them with a solution to better understand and proactively manage their fatigue.
What was the biggest obstacle you had to overcome – and was there a moment when you wanted to give up?
The biggest obstacles are in our business environment and especially in the regulatory area. There are strict data protection regulations for solutions in the medical field and it is very difficult to get a CE mark. These are challenges that are with us continuously, as we also have to meet new ISO quality standards on an ongoing basis, among other things.
There have been many very difficult phases for our startup, but fortunately there has not yet been a moment when we wanted to give up. So far, we have always found a solution to our problems. This is not self-evident and would not have been possible without our great team, great supporters – and sometimes luck.
Do health apps solve the problem with Dr. Google? – Innovation Origins
The market is flooded with health apps but not all of them offer the expected support. Experts discuss the use of health apps.
What have been the best moments so far?
The best is when people who have chronic conditions with fatigue tell us that our solution has helped them. This confirms our vision to create real meaning and value and to increase the quality of life of those affected. For us as founders, it is of course always a great feeling when we see what our constantly growing team is achieving and that they are having fun doing it. These are moments that we experience at larger team events or at meetings and that make us very proud.
How difficult was it to get funding?
For a start-up in digital health, it is very difficult to get external funding through business angels or venture capitalists in the beginning. There are often regulators to deal with first or clinical trials to complete, so it takes a long time to bring the product to market. But fortunately, there are several ways for digital health startups to get funding elsewhere, too, such as through start-up grants or research funding.
What are the conditions like at your location?
The conditions in Cologne are good. There are excellent universities in the immediate vicinity with which we cooperate. There are also a number of relevant players in the healthcare sector and the digital health community is growing in North Rhine-Westphalia.
Where would you like to be with your company in five years?
In five years, we would like to be globally active and offer a solution for various chronic diseases such as in the fields of immunology, neurology or oncology.
This solution is intended to link all relevant stakeholders including patients, treatment providers, insurance companies and pharmaceutical companies, among others. The focus is on the individual patients, whom we want to support in the best possible way with the help of our data. Our insights should point the way to the best possible care for them, and our data should make things like individualized therapy and medication plans possible for them.
What makes your innovation better or different from existing things?
We collect significantly more and different data with our solution than other products. This allows us to develop truly individualized recommendations for people who have chronic conditions and suffer from fatigue. On top of that, we have a state-of-the-art design and gamification concept that makes the usability of our solution unique. From a technical point of view, we have created an infrastructure that allows us to cover different diseases in one solution and still tailor the content to the individual.
Are you hiring?
We are looking for people in the areas of business development, data science and IT development, among others.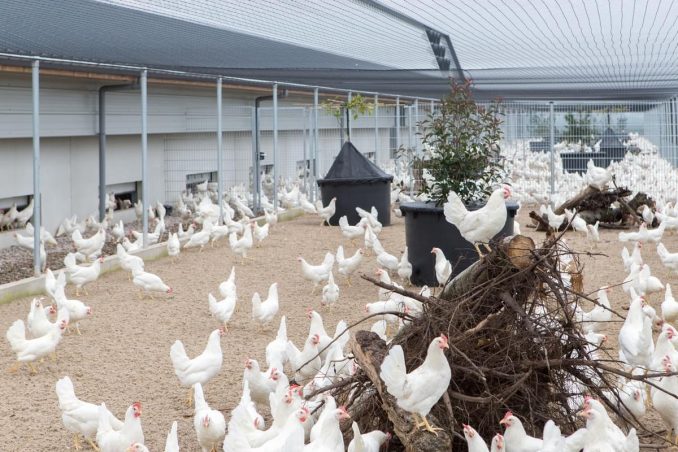 Be sure to read other instalments in this series.
Each day, Innovation Origins puts a start-up in the spotlight. Read them all here.