© Brauzz
About Brauzz
Founders: Lowie Vercraeye, Ruben Renaer and Manush Barvar
Founded in: 2020
Employees: 7
Money raised: €225,000
Ultimate goal: Turning a sustainable option into a logical one in Europe.
The Ghent-based start-up BRAUZZ., which develops sustainable and plastic-free household products, has just avoided using its 100,000th plastic packaging. With its sustainable household products packaged in cardboard, BRAUZZ. wants to rid the world of disposable plastic without people having to compromise on quality or convenience. BRAUZZ. is supported by the accelerator organisation Start it @KBC, Belgium's largest start-up network. For this instalment of start-up of the day, we spoke to Ruben Renaer, one of the founders.
How did the idea come about?
"We set up our start-up during our time as students. The idea came about during our final year studying 'Innovation and Entrepreneurship.' We had to draw up a business and financial plan from A to Z. In that year, we researched different markets and ideas. We started looking for investors that year. That's when we actually founded BRAUZZ. We launched it in June 2020. We've been in business for about one year and a half now and are growing rapidly. We've managed to avoid no fewer than 100,000 pieces of plastic packaging. That's a milestone for us."
What are you developing?
"We're developing concentrated detergent strips and refillable powdered bathroom cleaners, glass cleaners and all-purpose cleaners. Our detergent strips are a sustainable alternative to traditional plastic bottles of liquid detergent. The cardboard box contains 'leave' of concentrated, universal detergent that dissolves in a washing machine in contact with water. The boxed laundry product is delivered to your home and avoids the drudgery of carrying heavy plastic bottles of detergent. This is our most popular product. In addition to the detergent strips, we also work with refillable cleaning agents where you purchase the bottle once, fill it up with tap water at home and then top it up with biodegradable refills in powder form. We no longer transport water or use plastic packaging. Our secret is to keep sustainable products as readily accessible as possible. It's the obvious choice in the future, without compromising on cost, convenience or user experience."
How does it benefit the environment?
"With our sustainable household products, we are literally and figuratively making the world a lot cleaner. Traditional cleaning products are packaged in disposable plastic packaging and are made up of as much as ninety percent water. All that unnecessary transportation of water weighs more and costs a lot. The plastic packaging ends up in the trash right after use. These habits are adding to the waste and climate problems around the world. We provide a solution for this. Refillable packaging is forty times lighter to transport than a filled plastic bottle, which is, like I mentioned, made up of water for ninety percent. We can package and transport everything much more efficiently. At the end of the product's life cycle, there is no plastic bottle that has to be thrown away. It's just a small bag or small cardboard box. It's extremely motivating to see that so many people are rallying behind our sustainability story. That's why it's so important that sustainability becomes accessible to everyone. By choosing a sustainable product, you really do make a difference."
Who are your customers?
"We are reaching people ranging between the ages of 25 and 65. It's a very diverse public. The largest group is between the ages of 35 and 55. Then there are also more and more young parents who are concerned about their households. We try to foster sustainability among a large group of people. Our products are by no means more expensive. They work really well and are easy to use. Our cardboard packaging can simply fit through a letterbox. We want to launch new products in the household segment and already have customers in Belgium, the Netherlands, Germany and Austria. And we intend to internationalize further."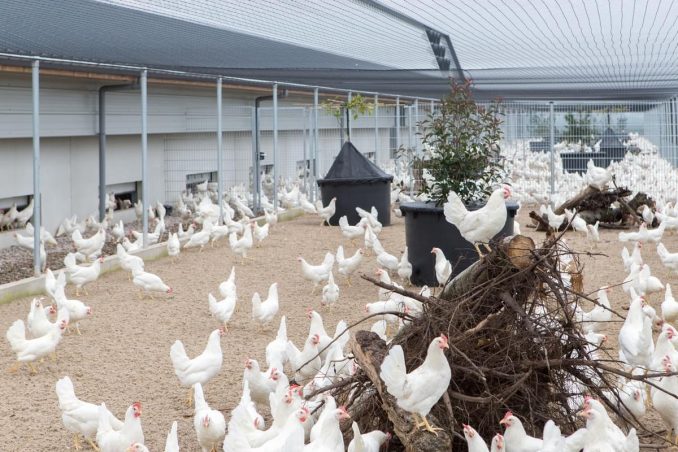 Be sure to read other instalments in this series.
Each day, Innovation Origins puts a start-up in the spotlight. Read them all here.