Tanaruz Boats, 22 maart 2022. Foto Photo Republic / Marco De Swart
About Tanaruz boats
Founders: Alexey Shifman
Founded in: 2018
Employees: 12 (Actually, I never count the number of people in the team')
Money raised: -
Ultimate goal: To make the boating industry more sustainable and accessible for everyone.
Those who think that pleasure boats are only for the wealthy are wrong. Tanaruz boats designs and 3D-prints boats for a more affordable price. The Rotterdam-based company wants to make pleasure boating more accessible and affordable. You can configure the boat yourself via the app. And then a big 3D printer is put to work to print your boat from plastic waste. And the great thing abut this? The boats made by Tanaruz are fully recyclable – after the end of their service life they can be used as a base material for new boats. Founder Alexey Shifman tells us all about it in this instalment of Start-up of the day.
How did you come up with this idea?
"I was working for a large company designing boats. Boat building is not an innovative process. Most boats are made of steel or aluminum, it's real craftsmanship. However, it's not very innovative. Some boats are built layer by layer from a mold, this is also a very fixed process. What's more, you're really dependent on suppliers, that's something you just have to put up with. At the company where I worked at the time, I came up with all kinds of solutions for building boats in a different way. With 3D printing, you can build boats faster, cheaper and with less pollution. But the company was extremely reluctant to experiment with this. So, when I met my current business partner, we started our own company to develop software to customize a boat ourselves."
'First electric boat that will outsell fossil fuel competitors' – Innovation Origins
Absolutely silent, maintenance-free, 95 percent cheaper to drive and sporting the longest electric range of any boat in history.
What makes your boats so innovative then?
"Normally the design of a boat is pretty much predetermined. It's a labor-intensive process where you can't adjust anything that quickly. If you want to make a boat a meter shorter, then you need to adjust everything. From the sketch to the welding."
"The same goes for a mold, you have to make it all over again. You remove this whole hurdle when you use 3D printers. Do you want a boat that's a bit shorter? No problem. You just input that data via the software and send it to the printer. For a customer in Croatia, where you are legally required to have a separate license for a boat that is 4 meters in length or longer, we adjusted the length to 3.90 meters. That was done within an hour. So, you don't have to explain anything to the welders and builders, it all happens automatically. And the price simply stays the same."
How does it work?
"Clients can decide how their boat will look, we have a number of standard models. But we can also provide custom designs on request. Once they are satisfied with their design, the printer is put to work. That is a huge robotic arm measuring about 14 meters in length. We did not develop it ourselves. What's innovative about us is the way we print. We spent four months figuring out the right calibration for the printer."
Why is that so difficult?
"There are so many different parameters you have to take into account in the robotic arm. If you print on paper, you end up with streaks on your sheet whenever the ink runs out. But if something isn't set right in a 3D printer, the boat will come out of it like a melted ice cream. Sometimes this happens very soon, sometimes only at the very end. You invariably want to know which setting is responsible; you have to investigate that. How much material comes out? How fast does the robot lay a new layer? And under what temperatures? All questions that have to be factored in. We know from experience that a lot can go wrong. By now we have managed to perfect the printing process; this printing method is now our intellectual property."
What is your biggest challenge?
"Actually, each and every day is a major challenge. If you solve a problem today then another problem is waiting for you tomorrow. That's part and parcel of being a fledgling start-up. We had to invent everything ourselves in the beginning. We have a big 3D printer and since this has never been done before, there isn't an instruction manual. I just said: 'Good luck!' We managed to pull it off, after that it was just a matter of convincing people that our boats are safe. So there's always something you have to deal with."
"Once you switch the printer on, you have to wait and see. Sometimes it takes up to 100 hours, which is a long and stressful wait, I can tell you that. It was frustrating, especially in the early days when a boat would sometimes collapse just before the end. You can be upset about something like that for a while, but the next day you just give it another try. We are now working on speeding up the printing process."
What are you aiming for?
"That feeling of freedom when you are on the water is incredible – we want more people to be able to experience that. We want to make boats available to a larger group of people. Admittedly, fifteen thousand euros is still a lot of money. But it's not much in comparison to similar models, where you easily end up spending forty thousand euros. We also want to make the industry more sustainable. A lot of materials in boats are very harmful to the environment to manufacture, take iron and aluminum for example. Also, lots of materials are not recycled, such as plastics and fiberglass. We make boats out of plastic waste and make sure that the material can be converted back into the original material at the end of its service life. So that a new boat can be printed, for instance. We are currently working hard on testing this."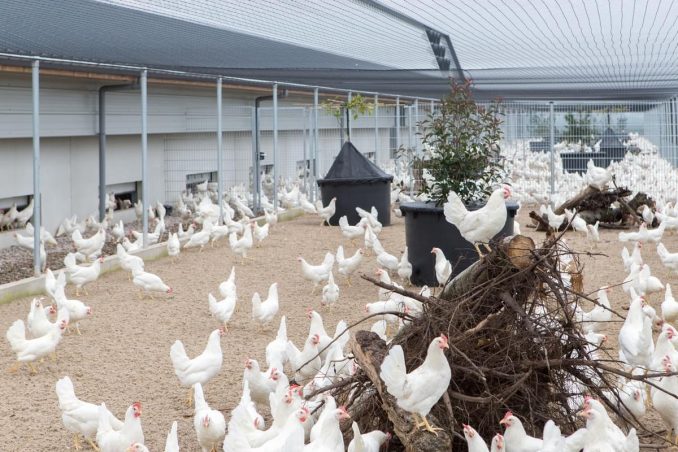 Be sure to read other instalments in this series.
Each day, Innovation Origins puts a start-up in the spotlight. Read them all here.