© Pixabay
About Certy
Founders: Riccardo Sanna, Antonio Masini, and Emanuele Sogus.
Founded in: 2018
Employees: 6
Money raised: €300.000 from public and private investment.
Ultimate goal: protecting people from online shopping scams.
When buying second-hand items online, the chances of running into some kind of fraud are high. Not receiving the smartphone we bought, or not in the condition we had read it would be, are both likely. For example, you do not receive your smartphone, even though you had already paid for it. Or the item you bought is in much worse condition than described in the ad. As more and more online services focus on the sale of second-hand items, the Italian start-up Certy is developing ways to prevent online scams.
Innovation Origins had a chat with Certy's founders Riccardo Sanna, Antonio Masini, and Emanuele Sogus for this instalment of the start-up of the day series. 
What does Certy do?
Sanna: "Certy was set up as a way to protect people who buy second-hand items online and stop scammers from committing fraud. Users can – and do – use our website to request a check on the listing they are looking at. Initially, we did this by sending people to check up on listed articles. If everything was alright, our Certy – that's how the person checking the item is called – could pick the item up personally and then ship it to the buyer. Our service is embedded in a few classified websites – those that connect buyers and sellers – where users can tick a box to use our service by paying an extra fee. From there, we evolved and we developed an AI algorithm that can recognize up to 99 percent of online scams."
How did you come up with this idea?
Masini: "It all started back in our university days, when we needed to buy a laptop or a smartphone but we couldn't afford a new one. Second-hand was a cheaper option. However, purchasing them online invariably came with a certain amount of suspicion, as the risks of getting scammed were – and still are – high. Riccardo himself was ripped off and that's when we thought of creating something that could fight this type of fraud. As we understood that we could make a start-up out of this idea, we created a network of people we could trust across Italy. They became our Certys. To be able to create our algorithm- Certy AI – we built on the data that have we gathered through their work over the past years."
Best read: are algorithms taking over our shopping decisions?
Grown-up women rolling around on the floor like sumo wrestlers for cut-price clothing. Shoved and yanked everywhere and huge queues at the cash registers.
How does the Certy AI work?
Sogus: "What we have developed over the last few years was a clear methodology. In recent years, we and our Certys created a procedure for recognizing scams. As a result, we were able to leverage this expertise to design our algorithm, which proved to be more reliable than other systems embedded into marketplace websites. Besides being able to recognize scams, Certy AI also identifies fewer false positives. So, the ads marked as frauds are actual scams."
How did the online second-hand market evolve?
Sanna: "Buying used items nowadays doesn't necessarily have anything to do with the need to save money. People care more about circularity and sustainability. They understood that it doesn't make sense to buy a new item when there's a chance to buy a second-hand one in good condition but at a lower price. That's how what we do gains more relevance."
What can be done to further limit online scams?
Masini: "People tend to underestimate the risks. They don't understand the risk of simple actions, such as sharing a picture of their credit card through WhatsApp. Things change when we thwart a scam. That's when people understand the risk. They realize that they were about to spend thousands of euros on something that they would never have received the way they thought they would."
Sogus: "What we can do is work with companies. For example, when it comes to fake websites. We have worked together to track them down and quickly take them offline,- by reaching out to the domain provider too."
What's next for you?
Sogus: "Increasing the size of datasets with more companies is one of our goals, as a way to help other e-commerce platforms with our technology.. We'd like to move towards a B2B approach."
Masini: "Another main goal is being able to embed our technology in the systems of, for example, Adevinta, a publisher that has advertising websites in 14 European countries – such as Marktplaats in the Netherlands.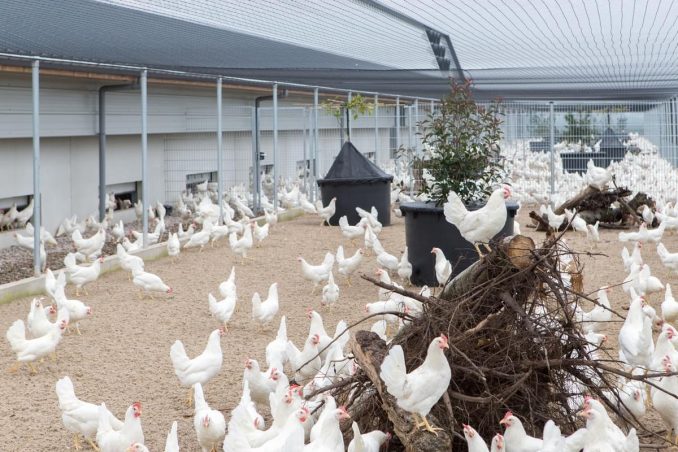 Be sure to read other instalments in this series.
Each day, Innovation Origins puts a start-up in the spotlight. Read them all here.