Balcosy (c) Tom Schlauder
About Balcosy
Founders: Florian Holzmayer
Founded in: 2021
Employees: 4 employees and 5 active shareholders who work for equity
Money raised: Equity raised by the shareholders and funding by Gründerfonds Oberösterreich, Österreichische Forschungsförderungs GmbH (FFG) project
Ultimate goal: We want to create more free space for many and make Balcosy available in all Central European cities
During the first lockdown, Florian Holzmayer often felt the need to sit in the window to get a few rays of sunshine. The apartment building where he lives has a garden, but it's surrounded by tall buildings so it's usually in the shade. But even if it is possible to sit in the window, it is neither safe nor comfortable.
Holzmayer is a graduate of a technical college – and soon came up with a solution: Without further ado, he screwed a wooden board and a guardrail into the window, and the window balcony was ready. His friends were thrilled – and when he started doing research, he found out that he wasn't the only one with this problem: In Vienna alone, 44 percent of the population has no access to open space. In our Start-up-of-the-day series, Florian tells how the idea became the now marketable product Balcosy:
Can you describe the window balcony?
Balcosy is a wooden construction that is placed under the window. When the window is closed, it has the shape of an U standing on its head and you can use it as a table or a shelf. When you open the window, you can fold up the construction and the U turns out to be a seat with two side walls. A part of the seat can also be folded up for safety purposes.
The assembly is simple and if you want, you can easily remove the window balcony in winter.
How can users buy the window balcony?
We have an online store with a configurator and the products are custom-made in a carpentry store based on the data submitted. Currently, production is partially automated, based on CNC (Computerized Numerical Control). But we are already working on full automation. Recently we also started offering an ordering service. Some of our customers are a bit older and shy away from using the online configurator. In this case we go there, see if the product fits and take measurements.
Start-up of the Day: Solmate: a power plant for the home that also looks great – Innovation Origins
The start-up company Efficient Energy Technology GmbH (EET) has designed Solmate, an affordable and easy-to-use mini-photovoltaic system for private households.
What drives you?
We want to create more free space for many. I'm sure that the environment has an effect on the psyche. By that I mean that you feel less comfortable in a cramped and dark apartment than in a large and bright one. With Balcosy, we manage to bring sun, light and space even into cramped spaces.
What was the biggest obstacle you had to overcome?
(Laughs) Many! The issue of safety was particularly challenging. That's why we were happy to have the Bautechnisches Institut Linz/Puchenau, Austria, as a cooperation partner. This gave us professional support in safety-related matters and in matters of building law. It was important to us that no permit was required for the installation of Balcosy. Together with the experts from the Bautechnisches Institut, we created a construction that passes as a piece of furniture under building law. As a result, the window balcony can be installed not only in condominiums but also in rental apartments. It does not even need permission from the landlord.
Another problem is consumer perception: Our product is relevant to many people, but only a few know about us. At the moment, no one even thinks of typing "window balcony" into the Internet search engine. (laughs)
What makes you proud?
The coolest thing is that such a great team has formed around me by now. I started alone with an idea two years ago and now there are already more than 10 people working on it – all with the vision that our window balcony can be seen in every Central European city in five or 10 years because it should be possible for everyone to experience sun, light and space within their own four walls.
How are you financing your project?
So far, we've managed very well with subsidies and shareholder equity. I would also like to praise the state of Upper Austria. If you have an innovative idea and a great team, there are many ways to get capital. So far, this has worked out well and we are well-financed.
But of course we know that we need money if we want to make Balcosy big. That's why we'll be looking for investors and strategic partners this year.
What needs to be financed?
As in all companies, it's mainly about personnel costs. So far, we have invested mainly in product development and marketing. Now we want to expand and enter the German market, which offers a lot of potential because it's 10 times the size of the Austrian one.
Could you imagine a more ideal location?
We are in the Tabakfabrik in Linz, THE innovation spot in Upper Austria, if not in all of Austria. I'm very happy about that because you can network well here. You get to know so many people, and not just from the region. Some come from far away. That's really fun and I appreciate it very much.
What are your goals?
We are currently working on a B2C basis and want to gather as much feedback as possible from private customers. But in the medium to long term, we'd like to gain a foothold in the B2B sector as well, and we're thinking of sectors that involve upgrading spaces such as housing cooperatives, real estate companies, student residences, hotels and gastronomy.
What makes your window balcony better or different from existing things?
Even though there are other solutions, so far we are largely unrivaled because Balcosy is inexpensive and straightforward. For example, with Bloom Frame, a product from the Netherlands, the construction is inseparable from the window. In itself it's great, but of course much more expensive and laborious to install. It is not suitable for old buildings, either. Our window balcony has the advantage of being cheap, uncomplicated and a solution for many.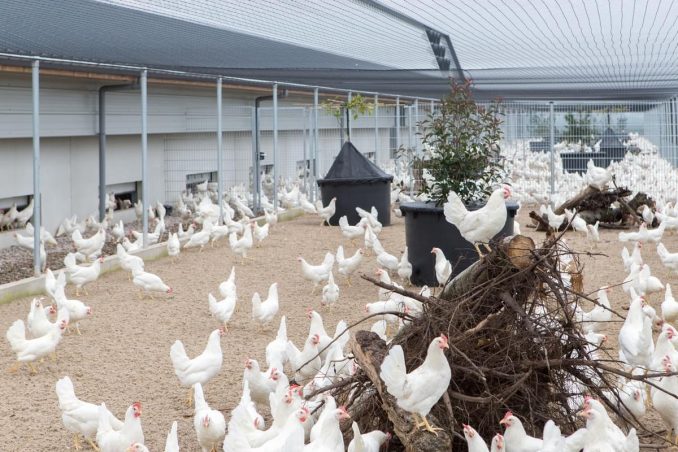 Be sure to read other instalments in this series.
Each day, Innovation Origins puts a start-up in the spotlight. Read them all here.